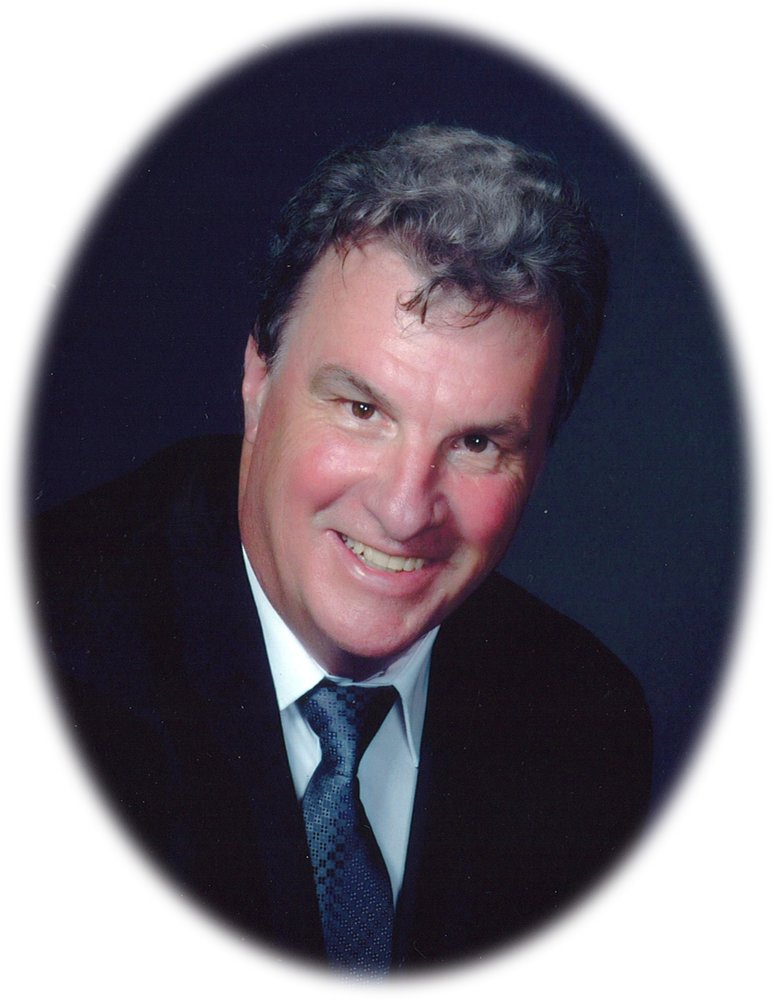 Obituary of Hugh McDonald
The family announces with great sorrow the passing of Hugh James McDonald at Van Daele Manor on Saturday, March 3, 2018 at the age of 73. Hugh is survived by his loving wife and best friend, Marilyn of more than 50 years along with his four children Marnie, Tara (Kevin), Krista (Jeff), Heather (Bill) and his "adopted" son Tim (Patti). Proud Papa of Brooklyn, Ali, Joan, Maeve, Bridget, Sydney and George. Dearly missed by his brothers Duncan (Francine) and John (Linda) and by his sisters-in-law Milly (late Charlie) and late Anne (Steve), his nieces and nephews and good friends. Predeceased by his parents Alex and Katherine. Hugh was a kind and generous person with a terrific sense of humour. He touched many lives as a teacher, principal and friend. He was an avid hockey and baseball player and his love of sports was shared with his family and friends. In 1964, he began his teaching career with the Sault Ste Marie Roman Catholic School Board where he was to spend the majority of time as a teacher and vice principal and ending his career as a principal. Hugh retired to travel with his wife to Florida and they spent many happy memories touring Ontario to spend time with their grandchildren. His last years were spent with the utmost respect and dignity (and a little dancing) with the wonderful staff on the 3rd floor at Van Daele. Words cannot express enough how grateful we are for the care and compassion they showed Hugh and our family. Friends and family are invited to visit at Northwood Funeral Home Cremation and Reception Centre (942 Great Northern Rd, 705-945-7758) on Wednesday, March 7, 2018 from 5:00 pm to 8:00 pm. A Memorial Mass for Hugh will be held at St. Jerome's Catholic Church on Thursday, March 8, 2018 at 11:00 am with Father Pat Woods officiating. Internment for family will follow at Holy Sepulchre Cemetery. Memorial donations to the local Alzheimer's Society would be appreciated.
Here is a poem that Mr. McDonald used for his graduation celebration with the kids whom he shared such a meaningful relationship.
"To laugh is to risk appearing a fool
To weep is to risk appearing sentimental
To reach out to another is to risk involvement
To expose feelings is to risk exposing your true self
To place your ideas and dreams before a crowd is to risk their loss
To love is to risk not being loved in return
To live is to risk dying
To hope is to risk despair
To try is to risk failure
But risks must be taken because the greatest hazard in life is to risk nothing
The person who risks nothing, does nothing, has nothing, is nothing
He may avoid suffering and sorrow
But he cannot learn, feel, change, grow, or live
Only a person who risks is free"
-William Arthur War
Proudly Serving the Communities of Sault Ste. Marie, Echo Bay, Desbarats, St. Joseph Island, Goulais River, Searchmont, and Bruce Mines, ON for over 25 years.