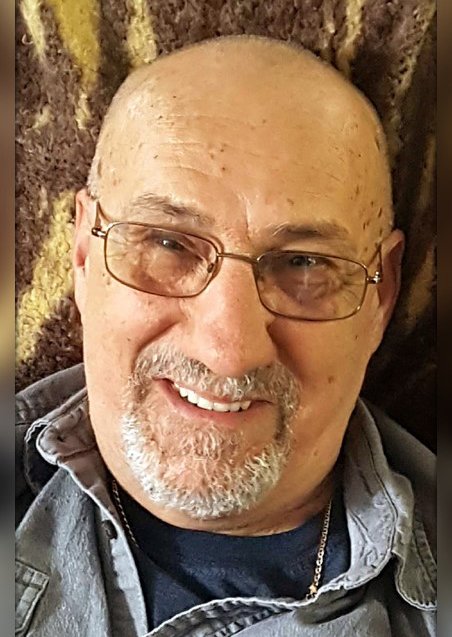 Obituary of Francis Carmen Plastino
Sometimes even superheroes have to hang up their capes.
It is with great sorrow and deeply saddened hearts that the family of Francis Carmen Plastino age 73 announces his peaceful passing on Friday, June 25, 2021, at the Sault Area Hospital. Frank is survived by the love of his life Lynda of 53 years. Frank and Lynda were soulmates, and he devoted his life to her care and comfort. He was an amazing father of Lorena (Tim) and Michael (Krystle). His presence in their lives will be deeply missed. The world's best Papa to Matthew, Colin, Mikey, Frankie and Gordie. Frank was born to the late Carmen and Jean Plastino who were always so proud of him. Frank was loved by all his siblings the late Carl (Peggy), Vincent (Dora), Richard (Gloria) and best friend/brother Carmen (Evelyn) and the best baby sister Jean Ann Rudak (John). Wonderful son-in-law of Jeannine Bagnall (late Robert Sr.). Special brother-in-law of Robert Jr., Pat, the late Carol, Rick (Lisa), Jeff (Christine) and Kevin. Extra special and most amazing brother-in-law to Debbie Tremonte (late Billy). Frank was loved by many nieces and nephews, especially Pamela London (Dwayne). Frank shared a special relationship with Pamela as she was also his goddaughter. Much love and thanks are given to her for all her love and devotion given to her uncle Frank during his hospital stay. Pamela was a strong advocate and voice of reason for the family during this time. Frank will be terribly missed by his special princess Rya baby. An extra special thank you to a very special neighbour, best buddy, and wine taster Bonnie Legacy (Len). The one and only Mr. P to Patrick Legacy and Theodore Ramsey. Special thanks to a great neighbour, Carl Bumbacco who was always there to help, especially with the driveway. To all of Lynda's caregivers Bev, Aline, Susan, Trish, Barb, and Casandra - Frank thanks you for taking such good care of his beautiful wife and he expects that care to continue in his absence. Frank was the proud business owner of Northland Auto Appearance Centre. He was well known for his strong work ethic and love of family. He retired in 2014 and continued to devote his life to his wife and family. He especially loved Sunday suppers and spending time with the grandchildren and of course making wine and sausage. The family would like to give a special thanks to Dr. Stewart for all the years of care and respect you showed Frank, especially in his final days. Dr. Berg for years of effort and kindness. Dr. Woolner for your kindness and compassion to our family. Dr Landy, Dr. Schamp, Dr. Rawn and Dr. Wilson for your care and expertise to make Frank as comfortable and finally at peace. Thank you to all the 3C nurses that he frequently referred to as his angels. He wanted a special thanks to Elliot, Shannon, Carly, Nick, Christine L., and Trish your excellent care and humour went above and beyond. Thank you to Corey and MacKenzie for being with Frank on his final day and to all the other nurses/staff that comforted and supported our family. In keeping with Frank's wishes cremation will take place and there will be no service. In lieu of flowers Frank would like donations to be made to the Algoma Autism Foundation, a cause near and dear to his heart. (Arrangements entrusted to Northwood Funeral Home Cremation and Reception Centre, 942 Great Northern Rd, 705-945-7758).