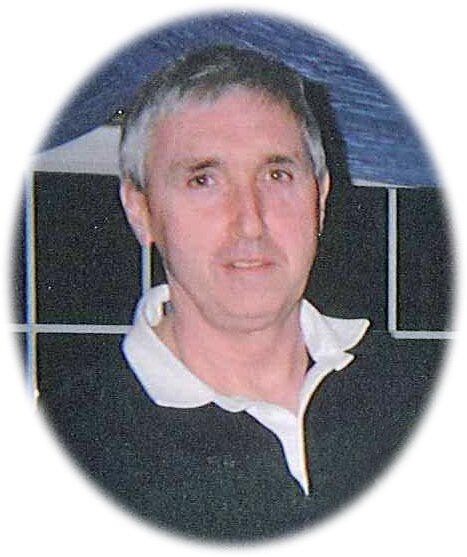 Obituary of David Murphy
It is with heavy hearts that we announce the sudden passing of David Joseph Murphy at the age of 70. Best friend, sports partner, and political debater of Debbie for 45 years. Son of Rita and the late Edward Murphy. Loving father and friend to Mark (Michelle). Dave's pride and joy were his four grandsons: William, Ethan, Robbie, and Gavin. Beloved brother to Jim Murphy (Jan), Maureen Black (Rick), Mary Ellen Ryman (friend Terry) and Maurita Bedard (Michael). Brother-in-law to Cheryl Lemieux (Gary). He will be missed by his nieces and nephews Luke, Doug, Jennifer, Nicholas, Russell, Heather, Jim, Aimee, Marc, and Allie. Dave was best friends with Paul Finley and Mert Pinnell.
Dave was active in the Sault Ste. Marie hockey community his whole life. He tended goal for the Soo Greyhounds as a 16-year-old before moving on to play at the University of North Dakota, where he met Debbie. He was also drafted 60th overall by the Pittsburgh Penguins in the 1971 NHL draft.
After a knee injury derailed his promising hockey career, Dave turned his attention to business, earning a MBA from the Richard Ivey School of Business at the University of Western Ontario in 1977. After a short stretch in Alberta working in the energy sector, he returned home to the Soo to work for the Government of Ontario, mainly with the Northern Ontario Heritage Fund Corporation. Upon retiring from the Government of Ontario in 2010, Dave first headed the Business Division of the Sault Ste. Marie Economic Development Corporation (EDC) before becoming the EDC's Chief Executive Officer. In 2013, he retired for good.
Throughout his professional career, Dave continued to be involved in local sports, coaching the numerous hockey and baseball teams with which his son was involved. He was also the goaltending coach for the AAA Bantam Soo Thunder and NOJHA Junior A Soo Thunderbirds for many years. He was a longstanding Soo Greyhound fan and could be found with Debbie in section 103 for most Greyhound home games.
Honourary pallbearers will be the boys he coached, watched grow up and loved having chats with: Brian Finley, Steven Shoemaker, Freddie Coccimiglio, Justin Pino, Greg Amadio, Kevin Bernardo, Steven Disano, and Paul Davies.
A private Celebration of Life will be held for family and close friends in one of Dave's favourite places. In lieu of flowers, please consider making a donation to a charity of your choice in Dave's honour. Arrangements entrusted to Northwood Funeral Home Cremation and Reception Centre (942 Great Northern Road, 705-945-7758).