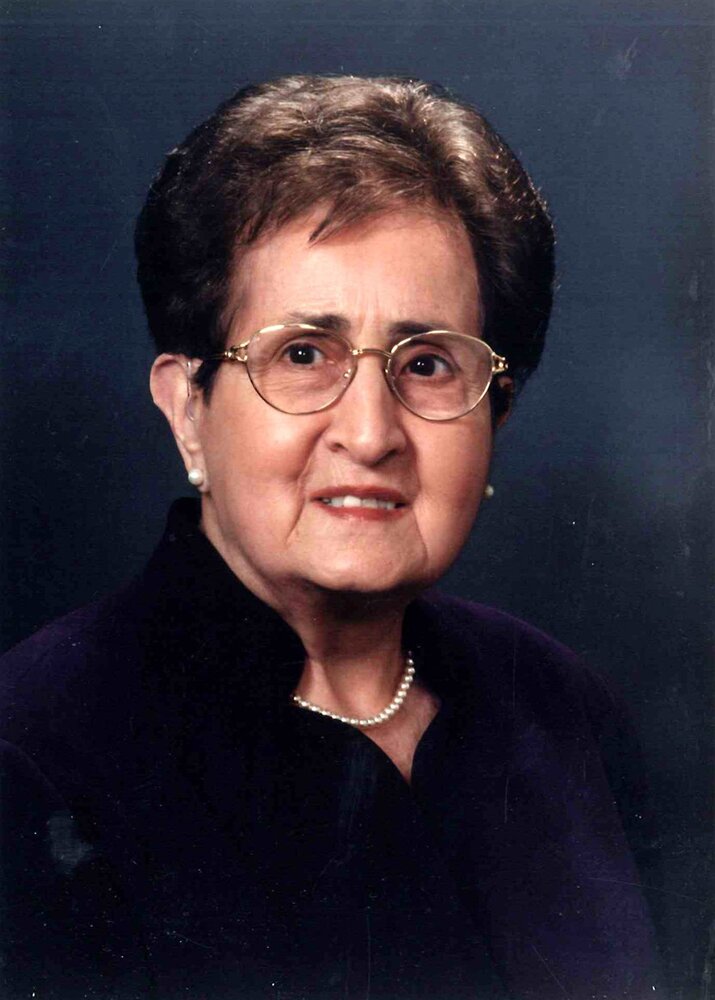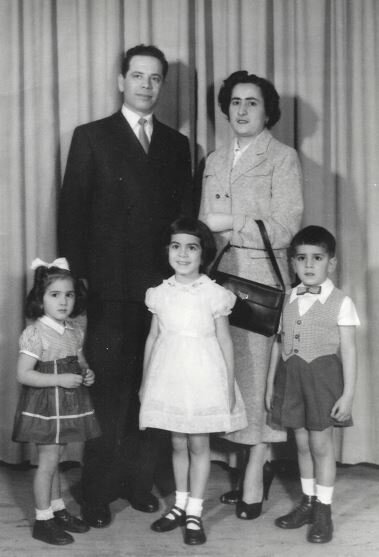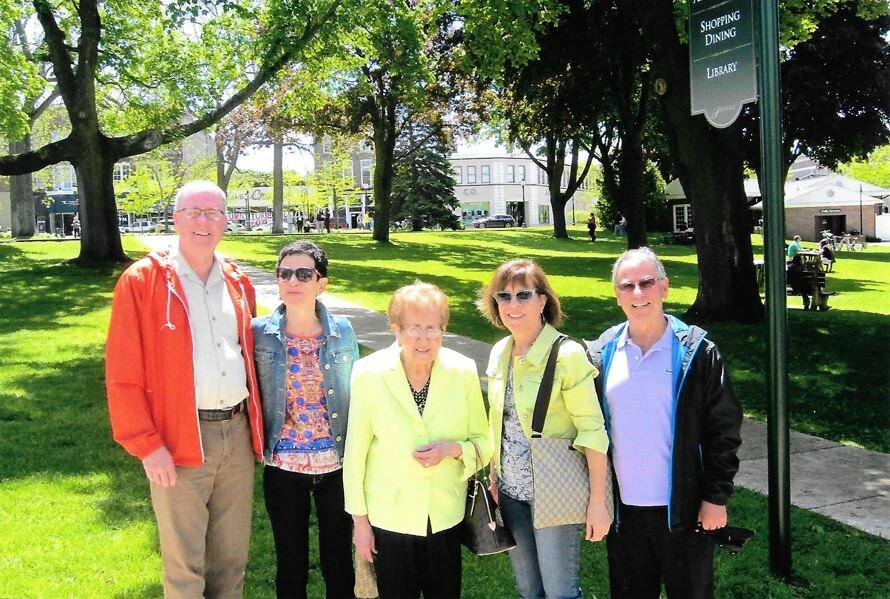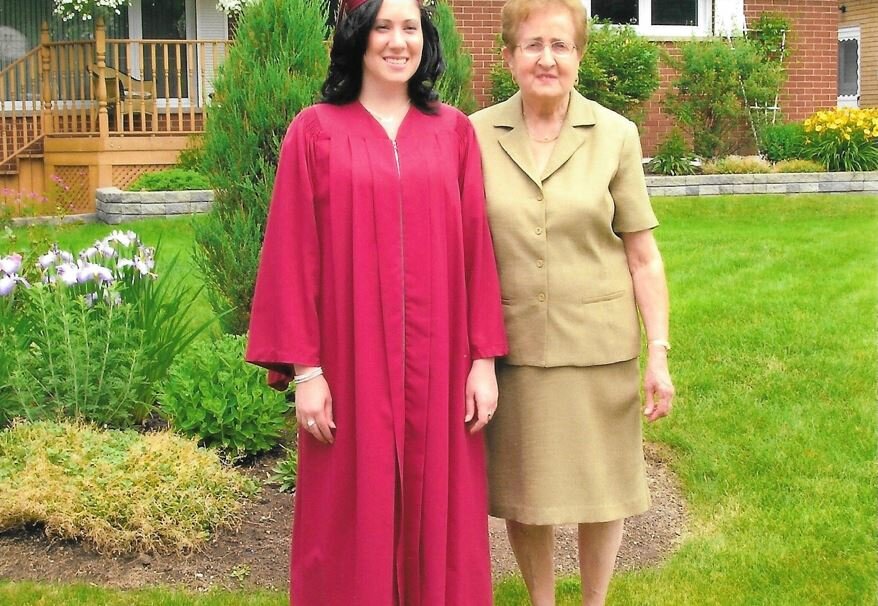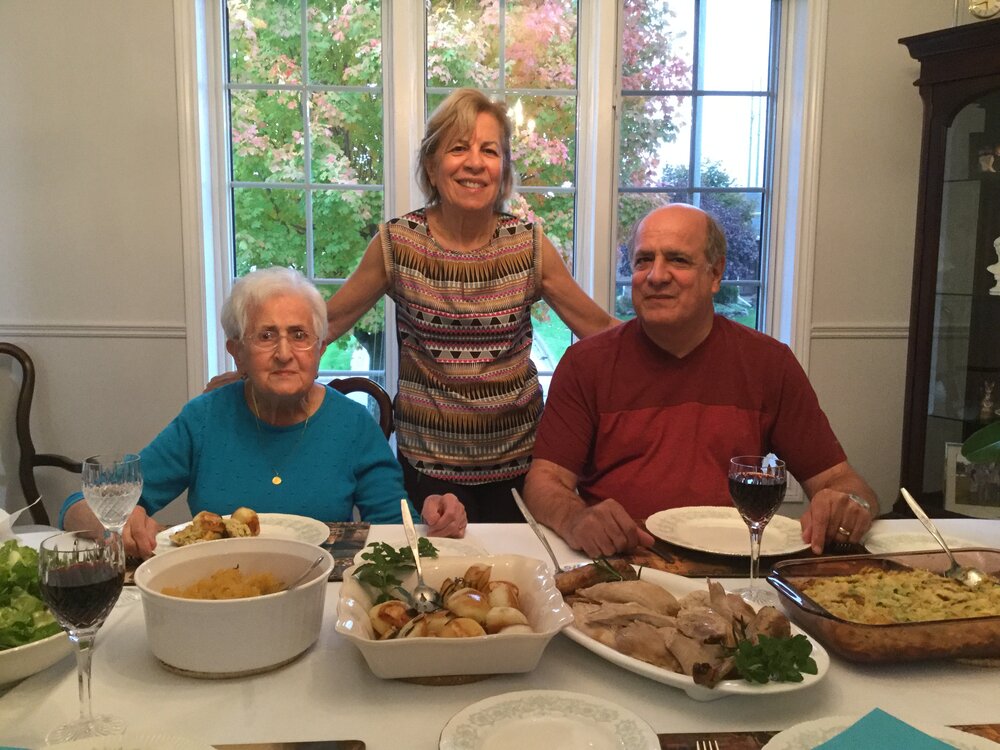 Obituary of Teresa Bozzo (Canale)
Please share a memory of Teresa to include in a keepsake book for family and friends.
It is with broken hearts that we announce the passing of our beautiful mother, grandmother, and great grandmother on January 13, 2022 at the Sault Area Hospital, Sault Ste. Marie, Ontario at the age of 93.
Teresa was the beloved wife of the late Silvio Bozzo and the cherished mother of Marisa (Claude Sdao), Italo (Donna), Sandra (Stuart Skingsley), and Linda (Bill Siegman). She was the adored "Nana" of Mark (Florence), Marty, Kevin (Sarah), Alec (Danielle), Christopher (Anna), and Andrea and the bisnonna of Laetitia, Guillaume, Charlotte, Michael, Audrina, and Owen.
Teresa was born in Donnici Superiore, Cosenza, Italy on June 9, 1928 to Antonio Canale and Assunta Angela (Bruni) Canale and was the sister of Saverio Canale (Rosina) and Robert Canale (Mary) (all predeceased). She was the daughter-in-law of Antonio Bozzo and Maria (DeRose) Bozzo and sister-in-law of Rose Arabia (Frank), Augusto Bozzo (Annamaria), Carmine Bozzo (Emma), and Emilio Bozzo (Agata) (all predeceased). Teresa will be missed by many dear nieces, nephews, cousins, friends, and neighbours in Canada, Italy, and the USA. She treasured their visits and phone calls over the years.
"Nana" had a genuine love for her family and never, ever forgot their birthdays. Amazingly, on the second last day of her life, she was concerned about celebrating upcoming January birthdays. Her grandchildren had a special place in her heart. She always found time to prepare authentic Donnicese culinary specialties for them.
Being a devout Catholic, Teresa prayed the Rosary daily and was especially devoted to Our Lady of Pompeii and St Anthony of Padua. She was fortunate to have visited Pompeii and St Anthony's place of birth in Lisbon. Teresa was a member of Club Calabrese and Elettra Marconi for many years and enjoyed attending meetings and various events. She cherished the friendships she made at the Great Northern Retirement Home and was fond of Pat and the PSWs. Thank you.
Relatives and friends who have had 2 valid doses of the Covid vaccination (as per the family's request) are invited to visit at the Northwood Funeral Home and Cremation Centre (942 Great Northern Road, 705-945-7758) on Saturday, January 22, 2022 from 9:00 a.m. until 10:15 a.m. If you wish to attend the visitation, please call during the office hours of 9:00 a.m.- 4:00 p.m. to reserve a time slot. Reservations will be taken until 4:00 p.m. Friday. Masks and physical distancing are mandatory, and the use of hand sanitizer is appreciated. A private funeral mass will be held at Our Lady of the Highways Church with Father Veselko Kvesic officiating followed by entombment at Holy Sepulchre Cemetery Mausoleum.
The family is grateful for the care given to Teresa during her brief hospitalization and, for those who wish, donations may be made to the SAH Foundation in her memory. Thank you to Dr. Peter Maione, Dr. Carmen Sicoly, Dr. David Simard, Dr. Peter Aceti, and Kathryn and Matthew Armstrong for administering to our mother's health-related needs for many years.
Grazie for everything, "Nana". We'll love you forever.