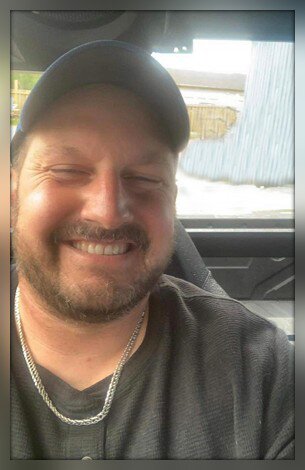 Obituary of Israel Belanger
Please share a memory of Israel to include in a keepsake book for family and friends.
It is with deep sorrow, the family announces the unexpected passing of Israel at the Sault Area Hospital on Sunday, January 30, 2022, at the age 44. Cherished father of Amélie. Loving partner of Jessica Lozier and her daughter Leah. Beloved son of Jean Paul and Diane Bélanger. Loved brother of Eric and Julie. Fun loving uncle of Kloé and Andrea. Great uncle of Alexis. Son-in-law of Marc and Nathalie Lozier. Brother-in-law of Stefany Lozier.
Israel was born and raised in Balmoral, New Brunswick. Following his big brother, he moved to Hearst in 2000. Israel took great pride as a business owner/operator where he ran a successful logging company. He loved spending time with his daughter in the outdoors and with his brother and buddies either snowmobiling or going for a side by side ride. Israel had the biggest joy of life, was always smiling and was so in love! He will always be remembered for his generosity and big heart.
Memorial donations to SAH Critical Care Fund would be appreciated by the family. Words can not describe the tremendous gratitude we have for staff of the Sault Area Hospital ICU for the care shown to Israel and our family. A celebration of life will be held at a later date. Arrangements entrusted to Northwood Funeral Home Cremation and Reception Centre (942 Great Northern Road, 705-945-7758).
C'est avec grande tristesse que nous vous annonçons le décès d'Israël Bélanger à l'hôpital du Sault Ste Marie le 30 janvier 2022 à l'âge de 44 ans. Il laisse dans le deuil: sa flle (Amélie), sa conjointe (Jessica Lozier) et sa fille (Leah), ses parents (Jean Paul et Diane Bélanger), son frère (Éric Bélanger), sa soeur (Julie Bélanger), ses nièces (Kloé et Andrea) son neveu (Alexis), ses beaux-parents (Marc Lozier et Nathalie Lozier) et sa belle-soeur (Stefany Lozier).
Israël est né à Balmoral, au Nouveau-Brunswick, où il a vécu pour une longue partie de sa vie avant de déménager avec son frère à Hearst en 2000. Israël est alors devenu entrepreneur dans l'industrie forestière, opérant sa propre compagnie de transport de bois. Israël était un vrai "outdoorsman": il passait beaucoup de temps à faire des activités en plein air avec sa fille Amélie, ou avec son frère et ses amis. Il aimait beaucoup la motoneige et les promenades en "side by side". Israël avait un tempérament très jovial: il souriait toujours et il était très amoureux de sa conjointe. Il sera toujours connu comme un homme qui avait un grand coeur et qui était très généreux.
La famille apprécierait des dons à SAH Critical Care Fund. La famille aimerait aussi souligner et remercier le personnel de l'hôpital su Sault Ste Marie pour leur dévouement auprès d'Israël et sa famille. Une célébration de vie aura lieu à une date ultérieure. Les arrangements seront faits par Northwood Funeral Home Cremation and Reception Centre (942 Great Northern Road, 705 945-7758).