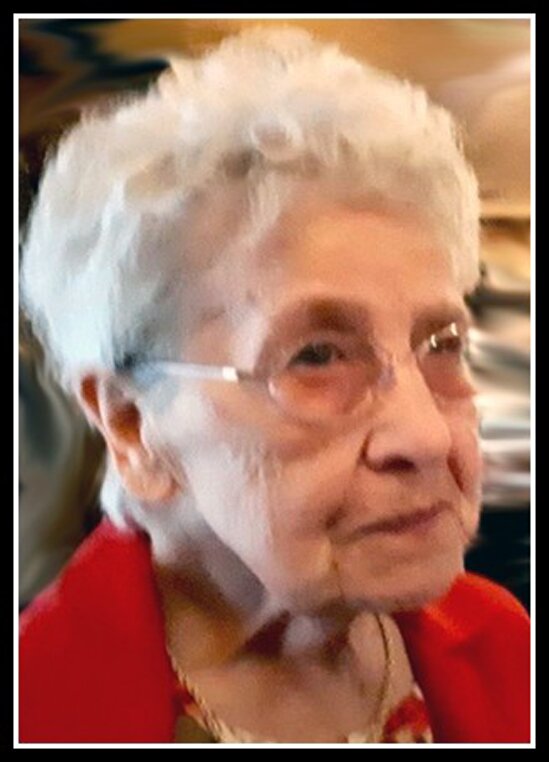 Obituary of Jacqueline Violet O'Brien
We lost our Mom today. She was also a sister, wife, grandmother, great grandmother (GG), Nana, and friend. Jackie passed away, with her family by her side, on Friday, September 23, 2022. Treasured wife of the late Cletus J. O'Brien. Beloved mom of Patrick (Colleen), Susan McAuley (late Mike), late Richard, Louise MacKay (Dan), Christine McClary (Dave) and Denise Griswold (Scott). Wonderful gramma of 10: Chris, Andrew, Aaron, Darcy, Allison, Jordon, Paul, Jessica, Chelsea, Ryan, and 14 Great Grandchildren: Peyton, Rory, Sloane, Fiona, Addison, Braelyn, Claira, Riley, Reese, Jacob, Justin, Taylor, Lyndon, Jordyn and one Great, Great Grandchild, Ethan. Jackie had 13 siblings and is survived by her "big sister "Therese Dufresne (late Yvon) and brother Don Foisy (late Connie) as well as her sisters-in-law Mary McCann (Terry) Anne Fitzpatrick (late Jim) and her brother-in-law Quinton O'Brien (Ellen).
Mom lived a thoughtful, caring and active life. She was a parishioner of St. Gerard Majella Church for over 50 years and volunteered there for many years. Mom was a familiar sight walking along Pentagon Blvd right up to her ninetieth year. Her "casserole" and delicious apple pies were family favorites and her words of wisdom "This too shall pass" helped us through tough times. Our matriarch will be greatly missed but we take heart knowing that she is reunited with Dad and Richard.
A funeral mass will be held at St. Gerard Majella Church (211 Pentagon Blvd) on Tuesday, September 27, 2022 at 10:30 a.m. A small reception to follow in the church hall. A graveside service will be held on Wednesday, September 28, 2022 at 11:30 a.m. If you would like to attend the graveside service, please meet at Northwood Funeral Home no later than 11:15 a.m. to join the procession. Memorial donations made to the Alzheimer Society of Sault Ste. Marie or the charity of your choice, would be appreciated by the family. Thank you to Father Charles at St. Gerard's. Many thanks to the caring staff at Maple View – Lake Superior. We greatly appreciate Darwisa, Kristina and Matt and all mom's caregivers who showed such compassion and to the many friendship's mom developed over the three years she spent at Maple View.