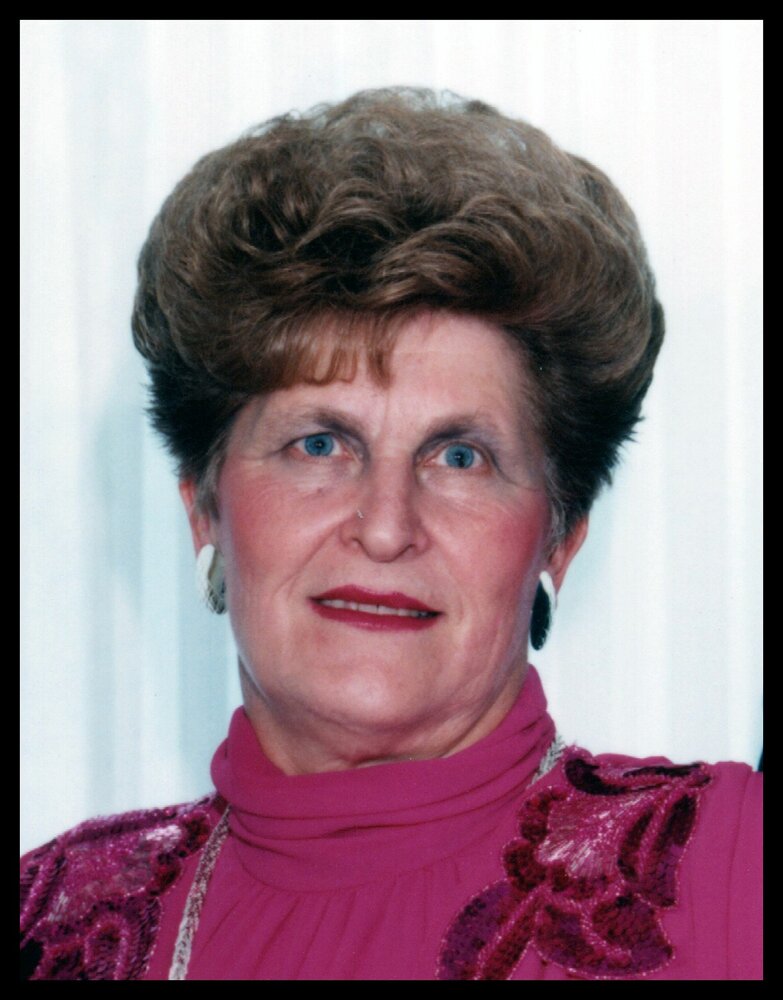 Obituary of Ester Fera
It is with deep sadness and broken hearts that we announce the passing of Ester at the age of eighty-seven. She passed away peacefully, surrounded by her family at Sault Area Hospital on Monday, October 31, 2022.
Ester was a loving wife to Gino Fera for 62 years and together they enjoyed being surrounded by their family. She is predeceased by her parents Rosina and Giuseppe Venneri. She has three loving children who absolutely adored her, Corrine Ongman (Lance), Norman Fera (Stephanie), and Linda Zambusi (John). Ester will be dearly missed by all of her grandchildren Jacob (Julianna), Brittany (Venessa), Daniel (Sarah), Brendan, Christina and her first great granddaughter, Annabelle.
She was a caring sister to Argesto Venneri (Albina), late Giovanni Venneri (late Assunta), late Elena Mauro (late Gabrielle) and a devoted sister-in-law to Olga DiSabatino (late Carmine), late Angelo Fera (late Helen) and Norman Fera (Richard). She was a loving aunt and will be missed by her many nieces, nephews and cousins across the world who always brought joy to her whenever they would call or visit.
Ester was a hardworking woman with a magnetic personality who immigrated to Canada from Cosenza, Italy in 1953. After spending a few years in Toronto, she moved to Sault Ste. Marie where she happily raised her family. Ester loved spending the summers tending to her garden and making fresh pasta sauce. She cherished her family and loved any reason for everyone to come together. Her family has so many fond memories surrounding her kitchen table where they had many gatherings filled with laughter and full stomachs. She loved to cook and even more so, she loved to share her food with family, friends and neighbours.
Ester will be remembered for her kindness, humour, perseverance and the amount of love she had for her family both near and far.
A big thank you to the doctors, nurses and staff at Group Health Centre and Sault Area Hospital. Also, a special thank you to the home care nurses, paramedics and ICU nurses who provided exceptional and compassionate care.
A private family service has been held. Memorial donations can be made to Diabetes Canada, the Multiple Sclerosis Society of Canada or the charity of your choice. Arrangements entrusted to Northwood Funeral Home Cremation and Reception Centre (942 Great Northern Rd, 705-945-7758).