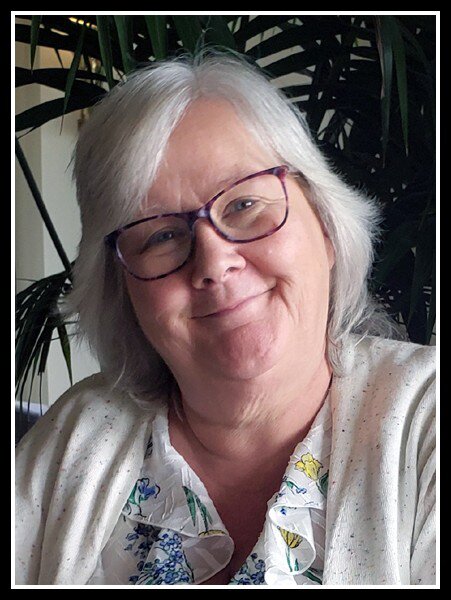 Obituary of Rosemary Oliver
On January 22, 2023, at the Algoma Residential Community Hospice (ARCH), surrounded by the love of her family, Rose peacefully took her final rest. Rose was someone who lived life on her own terms. She remained true to this in her final days, keeping doors open, giving generously, bringing people together, and enjoying all she could from life.
Devoted partner and caregiver to her late husband, Mark. Loving and supportive mother of Michelle (Mike) and Chris (Haley) and fur baby Ginger. Daughter of the late Bernard and the late Bernadine Cushley. Daughter-in-law of Don and Wilma Oliver. Little sister of the late Stephen (Lois) and Mark (Donna) and Aunt to Alex, John, Jakob, Jessica, Tyler, Josh, and Scott.
After graduating from nursing at Sault College, Rose started her career at the Plumber Hospital in the ICU and continued her career as a devoted nurse in many roles. Rose found her true calling as the Manager of Inpatient Psychiatry at Riverview, where she tirelessly advocated for mental health support. At the age of 50, Rose bravely took on the challenge of a career change, stepping into the role of Director of Care at Tendercare and Maple View. She was proud of the work her and her team did to advocate for the wellbeing of residents, families, and staff.
Rose always had more than one place she felt at home. Whether at Trout Lake, Brimley, or Lakeshore Drive, some of Rose's fondest memories were spent with family and friends-that-became family in these places.
Bringing people together was one of Rose's greatest skills. She was an innovative hostess, who put on elaborate gatherings and dinners. You were guaranteed to make a new friend and try something you had never tried before at Rose's place.
Following a spontaneous bucket list Alaskan cruise, Rose was diagnosed with lung cancer in July 2022. To her last days, Rose was surrounded by a close circle of friends and family who provided her with company, comfort, and care. Thank you to Joanne Miceli, Randy and Debbie Burns, Kenny and Sandra Oliver, and Gord McBain for supporting Rose. A special thank you to the person Rose admired the most in life, Sandy Glibota. Sandy was a lifelong friend, adventure buddy, and the best nurse to have in your corner.
Rose and her husband Mark were both an inspiration in their cancer journeys. Their paths were different, but the belief that good for others could come from their struggles was at the forefront for both. Mark took part in medical studies, and Rose advocated for talking openly and one's ability to die with dignity.
Rose was supported by an excellent medical team including Dr. Woolner, Dr. Reich, Dr. Rassouli, Dr. Shehata, Dr. Booth, Dr. O'Brien, and the staff from Bayshore. A special thanks to Dr. O'Brien and the MAiD program for allowing Rose to stay true to her wishes. Additional thanks to Helen Smith for her prayers and spiritual support.
Memorial donations to ARCH, a place that went above and beyond, or the Alzheimer Society of Sault Ste. Marie, an organization Rose was honoured to serve as a board member for, would be greatly appreciated.
A come-and-go celebration in Rose's honour will be held on Tuesday, January 24, 2023, from 5:00 p.m. to 8:00 p.m. at North 82 (82 Great Northern Rd). We invite you to attend and share stories and memories over some of Rose's favourite foods.
Arrangements entrusted to Northwood Funeral Home Cremation and Reception Centre (942 Great Northern Rd, 705-945-7758).