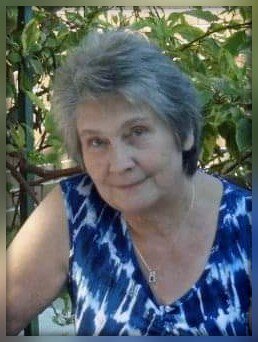 Obituary of Janet Joy
It is with heavy hearts that we announce the passing of our beloved mother, grandmother, great grandmother, and friend. With family by her side, Janet passed away on Thursday, March 23, 2023 at the age of 78 after a short, courageous battle with cancer. Finally at peace and reunited with her soul mate, Larry.
Born in London, England, she came to Canada as a young child and settled in Canada. Our mother was a true inspiration to many people. She dedicated her life to her children, grandchildren and great grandchildren with love, guidance, and friendship. Many years were dedicated to teaching countless students the English language when entering Canada. She fought hard for the victims and families affected by Mesothelioma and forever had a hand in changing the outcomes of families affected by occupational disease.
She will be greatly missed by her sister, Linda Coolbear, and four children Don Joy, Sharon Crossan (Jamie), Christine Joy, and Lorraine "Laurie" Joy (Anthony). She was a huge part of all her grandchildren, known as grandmom, to Eric, Rachael (Josh), Sierra (David), Kaleb, Treavor, Miranda (late), Miah, Abby, Lukis, and Grace. She was also dedicated to her great grandchildren, Bella, Colten, Ashton, Wynter, and Rylan who also referred to her as grandmom. Reunited with one of her greatest family friends Marleen Faircloth (Gerry and Richard). Greatly missed by her close family friends Chris Armstrong (Paula and Karen). Janet will be missed by several family members, friends, and neighbours.
Janet was loved by many and will be remembered by many. She had a motto of always smiling and always seeing the good in people. She focused on the positives in life and encouraged the same for everyone around her. Her dedication and love for people and life was inspirational. She spent a lot of time encouraging each and every one of us individually and together. Her love, guidance and wisdom will always be with us and never forgotten. We will continue to carry on her "silly songs" and "funny sayings" to our children and grandchildren. She will never be forgotten.
We would like to thank Dr. Buehner, Carrie Pera, and all the staff at ARCH for their wonderful care both for our mother and family. In honour of our mother, a private funeral will take place, and later this year a celebration of life will be held (TBA). Memorial donations to ARCH would be greatly appreciated by the family.
We love you mom and with every rainbow, butterfly, and hummingbird, we will smile remembering your smile, hearing your laugh, and knowing you and dad are right there with us.
Arrangements entrusted to Northwood Funeral Home Cremation and Reception Centre (942 Great Northern Rd, 705-945-7758).