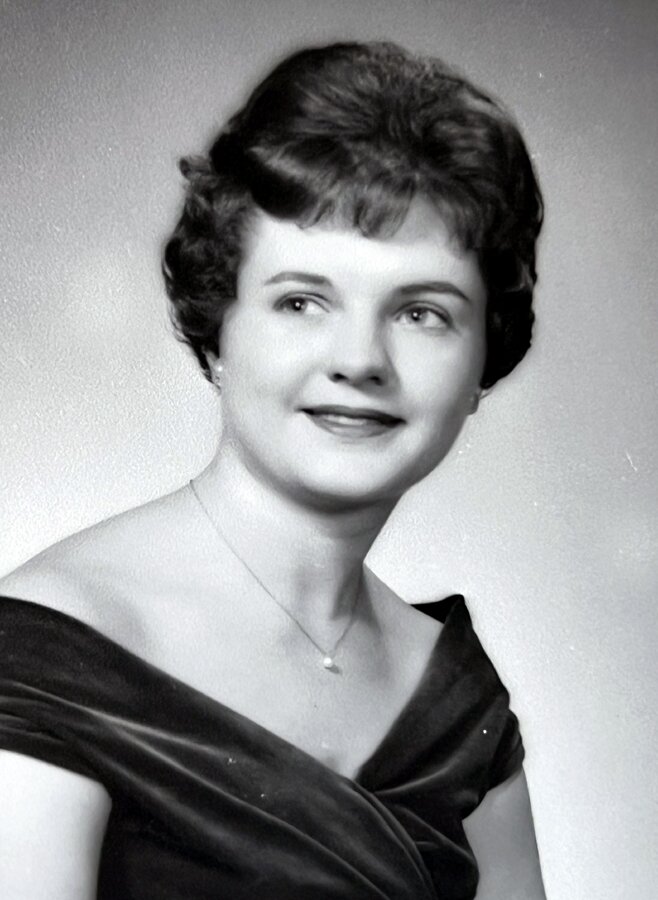 Obituary of Barbara Ives Wood
Peacefully passed away on Sunday, March 26, 2023 with her beloved sons by her side.
In the end, Barbara outlived her infinitely-dear-to-her husband, Mark Hiram Wood, by eighteen-and-a-half years. Barbara and Mark enjoyed countless pastimes together, including boating, bridge, golf, sailing, skiing at Searchmont, tennis and travelling.
Barbara also lived several years in Delaware with her second husband, Joseph Eibling. During this period Barbara enjoyed time with her granddaughters, music, and travel.
She will be missed deeply by her two sons, David Mark (Roosmaryn) in The Netherlands and Robert Kevin (Susan) in Delaware, USA, and Barbara's four cherished grandchildren, Geert and Maud (mother Margreet) in The Netherlands, and Carolyn and Rebecca in Delaware. Loving daughter of Joan Downey. Loving sister of Sharon Johnston (David). Loving aunt of Debbie, Alex, Sharon, Jenny and Sam. Loving sister-in-law of Ailsa (Toivo). In her final years, Barbara also had immense joy in learning of, and becoming friends with, her half-sister, Darlene.
Barbara had a remarkable group of friends, some of whom were by her side from childhood, through her adult years, and then in her final days. Too many to mention, they were a strong support group for one another over the years during all of life's ups and downs.
A public health nurse by education and profession, Barbara nursed for many of her younger years. As a volunteer, she was also very active with the local United Way, for a time its president. And later in her career, she established and co-ran several Diet Center clinics in various locations throughout Northern Ontario. Another fulfilling voluntary activity: teacher of English-as-a-Second Language. Barbara was the ultimate hostess.
At Barbara's request, no services will be held. Arrangements entrusted to Northwood Funeral Home Cremation and Reception Centre (942 Great Northern Rd, 705-945-7758).
Rest softly, dearest Barbara, Gram, Mom, Oma. You will be missed.