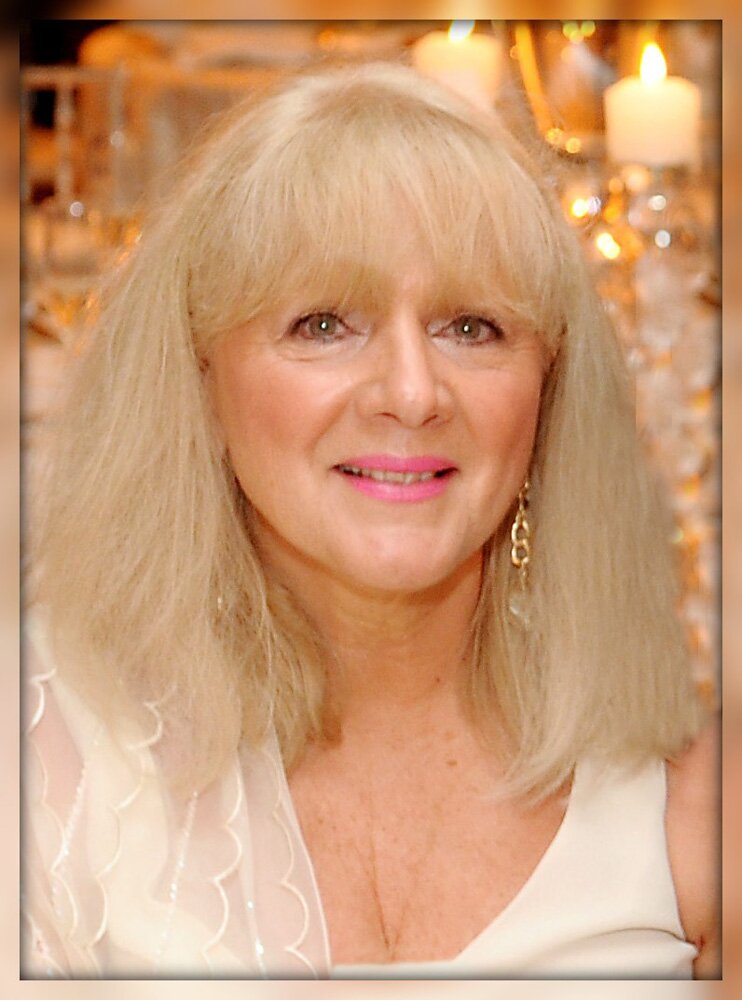 Obituary of Brenda Bumbacco
On Saturday, April 1, 2023 our family lost its' sparkle with the sad yet peaceful passing of Brenda (DeLuca) after a courageous battle with endometrial cancer at the age of 72.
Brenda had a beautiful soul and lived her life with passion and great care for things that she treasured most. Among them was her devotion to family including her husband Patrick of 50 years and children Brad (Kerry) and Melissa. The crown jewels of her collection were her two granddaughters, Kalleigh and Brianna Bumbacco of Aurora, ON. They adored her and found visits to grandma and papa's house to be among their favourite things to do. Watching Brenda bake, play and interact with her granddaughters will provide a lifetime of memories for those she leaves behind.
Brenda was beloved by her late parents Mario "Plug" and Ann DeLuca (Mandatori) and brothers Wayne DeLuca (Christine) and Ken DeLuca (Irene). Her relationship with twin sister Barbara Muio (late Don) was beyond special as they shared an immeasurable bond throughout their lives. Barb was a glove to her hand, a candle to her flame and a tireless support system for Brenda and her family each and every day. Brenda was also cherished by her late in-laws Mello and Polly (Kucher) Bumbacco, sister-in-law Katherine Montgomery (late Richard) and John Hansen. Extended family members were treated as immediate family with Vince and Patricia Buczel (Muio) a part of all celebrations. She will be fondly remembered as Auntie Brenda by her many nieces, nephews and their respective families.
Friends and relatives will recall how hard she fought through years of treatment in order to pursue her love of life. Each time the disease challenged her Brenda always stood tall declaring her will to fight through. That will was unquestionably supported by her tremendous circle of friends, their endless phone calls and invitations to events or activities. While she valued many relationships, few were more special, than those with Silvana Carlascio, Gemma Chiarelli and Marci Little. As Brenda became less able to host or create the baking she was often revered, for these friendships shined brightly and gave Brenda the boost she needed to continue the battle.
With her battle now complete, the family wishes to extend appreciation to the wonderful medical team who supported her including Dr. David Fera, Dr. William Grosso, Dr. Ioannis Voutsadakis, Dr. Sharon Buehner, Dr. Stacey Davidson (Sudbury) and Dr. Stephanie Laframboise (Toronto). Also grateful to the countless nurses from SAH Oncology team and Bayshore who supported Brenda at home or in hospital.
In respect of Brenda's wishes a private service with family and closest friends took place following cremation. A special thank you to the team at Northwood Funeral home for their support during this difficult time. Donations may be offered to Tracy's Dream (http://www.tracysdream.com/), a resource that supports cancer patient needs at Sault Area Hospital. Arrangements entrusted to Northwood Funeral Home Cremation and Reception Centre (942 Great Northern Rd, 705-945-7758).