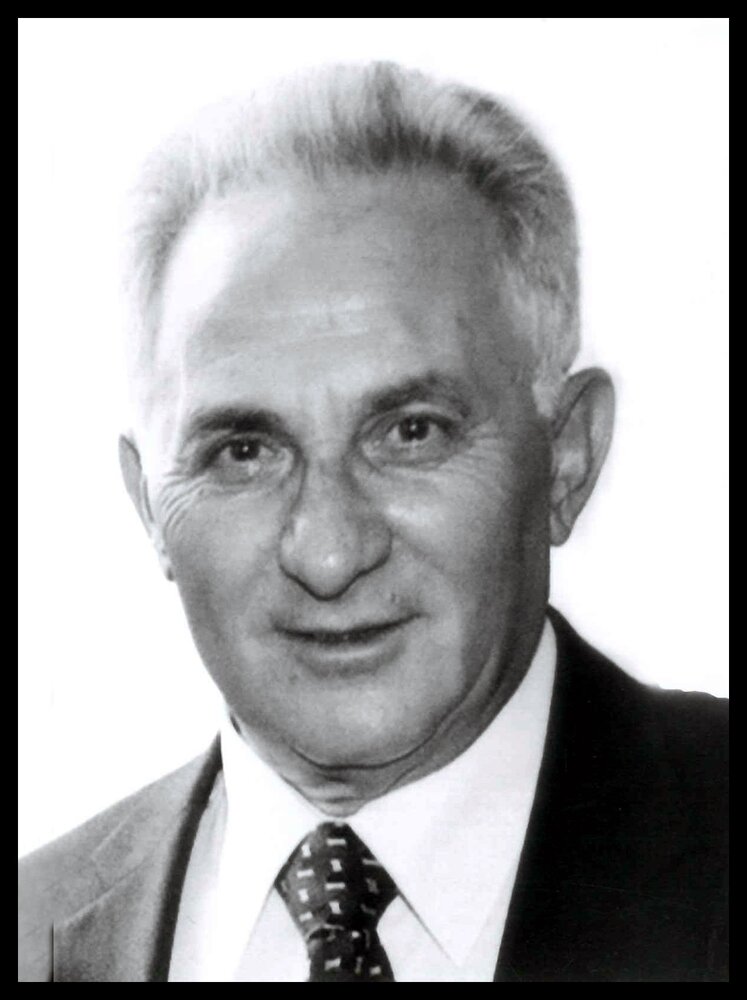 Obituary of Elvezio Ferranti
On Thursday, April 20, 2023, our loving husband, father and brother passed away at Extendicare Maple View. He leaves behind his loving wife Rosanna (Rosa) of 47 years and his son Matthew who he deeply adored. Predeceased by his parents Anselmo and Ida Ferranti. Elvis is survived by his loving and adored brother Albert (Susan) and sister Maria Sniezek (Joseph). Son-in-law of the late of Pietro and the late Giuseppina Buonomo.
His love of sports was endless – soccer, hockey, baseball, golf and bowling. He loved people and was always our social butterfly. Elvis dedicated many years to the Marconi Society (his home away from home) and held many positions on the board including President, involvement with UIM and vice counsellor of Italy.
Friends and family are invited to visit at Northwood Funeral Home Cremation and Reception Centre on Friday, April 28, 2023 from 11:00 a.m. until the time of the Funeral Service in the Chapel at 12:00 noon with Father Trevor Scarfone officiating. Entombment at Holy Sepulchre Cemetery Mausoleum. Memorial donations to Parkinson's Canada or the SAH Cancer Care Fund would be greatly appreciated by the family.
A special thanks to Angela and Enzo Mannarino and Diane and Sam Cristillo for being there throughout his final days. To the Maple View Ranger Lake 2nd floor Staff: words are not enough for all of the kindness and compassion you gave Elvis the last two years; you are all the angels (Kerry, Mable, Terri, Tara, Tessa, Jenna, Linda, Jess, Meghan, Kim and Fern). You'll always be in our hearts. Thanks to Father Vince Fiore for taking the time to come and visit and to give Elvis his Last Rites.
When tomorrow starts without me, please try to understand. That an angel came and called my name, and took me by the hand. The angel said my place was ready. In heaven far above, and that I'd have to leave behind all those I dearly love. But when I walked through Heaven's Gates, I felt so much at home for god looked down smiled at me and told me "Welcome Home" So when tomorrow starts without me. Don't think we're far apart, for every time you think of me, I'm right there in your heart.