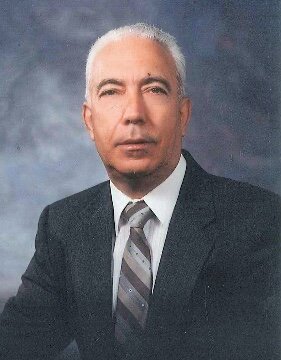 Obituary of Francesco Berardelli
Born in San Mango d'Aquino, Italy on April 23, 1931, Francesco (Ciccio) passed away peacefully at the F.J. Davey Home with a beautiful sunrise on Sunday April 16, 2023, a few days short of 92 years, with his daughter of Heart and son of Heart Margherita and Sante Bergamin by his side. Special Nonno of Heart to Deno and Melissa Bergamin.
Devoted husband and love of his Life Margherita (Cuglietta) Berardelli for 62 loving years, we take comfort in knowing they are now reunited. Son of the late Giovanni and Evenanzia (Colosimo) Berardelli. Brother of the late Tommasina Volpe (late Julio), late Maria Trunzo (Lorenzo) and Domenica Gagliardi (Giovanni). Son-in-law of the late Geniale and Emilia (Pellegrini) Cuglietta. Brother-in-law of the late Gugliemo Cuglietta (late Lucia), late Filomena Chiarelli (late Italo), late Ettorino Cuglietta (late Ersilia), late Ida Cuglietta (late Vittorio), late Ortenzio Cuglietta (late Sarafina) and late Irma Falsetto (late Geniale). Predeceased by his Beautiful Loved Niece Maria Gagliardi. Francesco leaves behind many dearly loved nieces and nephews in Italy and Canada.
Friends are invited to visit at Northwood Funeral Home Cremation and Reception Centre (942 Great Northern Road, 705-945-7758) on Friday, April 21, 2023 from 10:00 am to 11:30 am. Funeral Mass to be held at St. Gregory's Church at 12:00 noon with Father Trevor Scarfone officiating. Entombment at Holy Sepulchre Cemetery Mausoleum.
Memorial donations to FJ Davey Home Foundation or St Gregory's Church would be appreciated by the family. Many thanks to our family, friends, neighbors and co-workers from near and far for their love and support during these difficult times.
Special and heartfelt thanks to all the staff at the Davey Home who cared for Francesco and touched his life during his stay. Your compassion and attention did not go unnoticed. Special thanks to Dr. Apostle, Dr. Fritz, Dr. Hopper and Dr. Stephen Smith for your care, compassion and guidance which was immensely helpful.
Warmest gratitude to all his new family and friends at the Davey Home that checked in on him and extended so much love and kindness. Your thoughtfulness will never be forgotten.
Zio, we already hear you playing your accordion for all our angels in Heaven.
We will be listening through our memories which will bring a smile to our hearts.
Con Affetto e Amore! Ti Amo