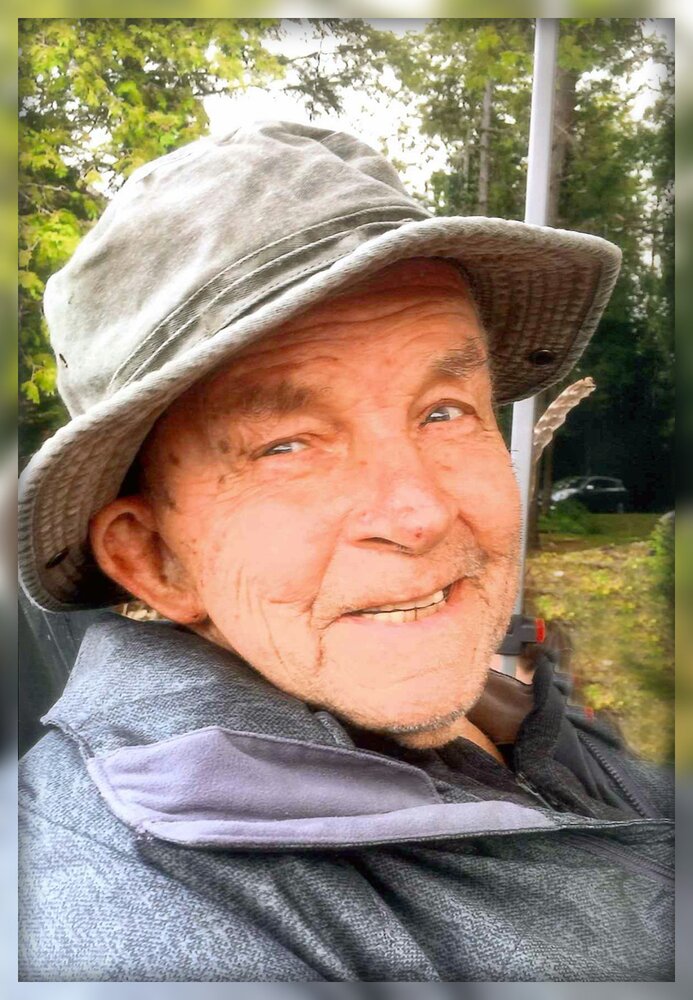 Obituary of Meryn Devon
Passed away peacefully at the Sault Area Hospital, surrounded by his loving family, on Tuesday, May 2, 2023. We take great comfort knowing he is now reunited with his wife, Jeannie (2012). Cherished father of Susan Colizza (Tony), late Keith (Laura), Jan Chambers (John) and Paul (Darlene). Proud grandfather of Sherri Recollet (Guy), Amy Colizza (Ryan Lillington), Anthony Colizza (Marissa Angst), Beth DiBartolomeo (Matthew), Adam Devon (Jordan Spradbrow), Corey Chambers, Elizabeth Devon (Jacob Gordanier), Thomas Devon and great grandfather of six granddaughters Sierrah, Hannah, Olivia, Isabella, Aria and Sofia. Grandpa left a legacy for his grandchildren and great grandchildren that will last forever. Born to Gertrude and Timothy Devon in October 1928, he was a loving brother to Theresa MacRae (Charles), Edith Milne (Sandy), JR (Velma), Estelle Howard (Jack), Helen MacNeil (Rod), Doris Kiverago, Morna Mullin (MJ), Alice Mullin (Pat), Lois Atamynak (Peter), Terry (Philomena) and Sharon O'Rourke (Bob). He will be fondly remembered by his many nieces and nephews.
Meryn loved to recall stories of his childhood life in Wawa, work life in the Electrical Repair Department of Algoma Steel and his hunting and fishing trips to many places in Northern Ontario and the Monaghan's cottage near Ottawa. A master craftsman, you could always find Grandpa in his shop on Anna Street working on a variety of wood projects or just relaxing by his wood stove with an A&W rootbeer. With the help of the Alzheimer Society, especially recreation therapist, Heather Grant and volunteer Doug Iles, dad enjoyed a near perfect life-full of love and support from family and friends. In 2019 Meryn moved to the FJ Davey Home and the caring, compassionate group of professionals there helped to make Room 312 Driftwood, Meryn's home away from home. Loving thanks to Jessica, Pam, Laura, Andyou, Corrine, Peggy, Joanne, Dr. Patterson, Dr. Jarrett and the entire staff of dad's floor who helped care for him, in sacred trust for us, each and every day and night. Thank you to SAH 3C, especially Deanna, Zara, Luke, Felicia, Maria and Dr. Bowen for your kindness and compassion. Thank you to Father Jeff Shannon who administered the Sacrament of the Sick to our dear dad.
Friends and family are invited to visit at Precious Blood Cathedral on Friday, May 12, 2023 from 9:30 a.m. until the time of the Memorial Mass at 11:00 a.m. with Father Hamish Currie officiating. Inurnment at Holy Sepulchre Cemetery. Memorial donations to the Alzheimer Society of Sault Ste. Marie, FJ Davey Home Foundation, SAH Foundation or Precious Blood Cathedral would be greatly appreciated by the family. Arrangements entrusted to Northwood Funeral Home Cremation and Reception Centre (942 Great Northern Rd, 705-945-7758).
Visitation
9:30 am - 11:00 am
Friday, May 12, 2023
Precious Blood Cathedral
778 Queen St E.
Sault Ste. Marie, Ontario, Canada
Memorial Mass
11:00 am
Friday, May 12, 2023
Precious Blood Cathedral
778 Queen St E.
Sault Ste. Marie, Ontario, Canada