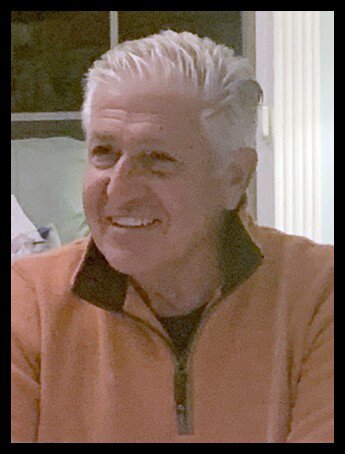 Obituary of Alvaro Tucci
It is with profound sadness that we announce the unexpected passing of Al. He was a beloved father, grandfather, teacher, coach and a fiercely loyal friend. He left this world on Thursday, May 18 leaving behind a legacy of love, dedication and memories that will forever remain in the hearts of those who knew him.
Al was a loving and dedicated Dad to Jessica Merlino (Vince), Justin and Kathryn Komsa (Christian). Not only was he a dad to them he often coached their teams and taught at the high school they attended. It was a bond that Al and his children were so lucky to have. He was a proud Papa to Ariella and Vivianna Merlino and Charlie Komsa. He loved to brag about his granddaughters and only spoke of them with his signature smile and laugh.
Al was born in the beautiful little town of Bucchianico, Chieti, Italy to Amerigo (deceased) and Nora Tucci (Marino). He was an instant little brother and best friend of Gemma Chiarelli (Gene). Amerigo had already made his way to Canada when Al was born and around the age of one, he, his mother and his sister made the journey to Canada on their own. It was long and dangerous but together this little family fought through and reunited with Al's father. Together and with other immigrant families surrounding them they created a life to be proud of. Al carried with him the principles of family, togetherness and hard work his whole life.
When Gene and Gemma married suddenly Al had a brother. This relationship remained and strengthened his whole life. Gemma, Gene and Al formed a bond that will remain with them forever. Al was married to Judy (Delfre) for 45 years. Together they created a life and a home and raised their three children. Al will be missed and remembered by his many friends including Domenick Iozzo (Mimi) who was with him since a very young age. Al was so fortunate over the years to have amazing family friends who will miss time with him making wine and salami and having big family dinners filled with love and laughter. He will be sadly missed by his good friend Lynn who has been very close to him over the last couple of years. Uncle Al has been a large part in the lives of his nieces and nephews, Carlee Rosso (Domenic) and family and Richard Chiarelli (Chantal) and family. He was a large part of the Delfre family as a brother-in-law and uncle where he shared many years of birthday parties, salami and wine making and being the pestering Uncle Al.
His professional career began as an Ironworker in Algoma Steel. After many years of dedication, he had an accident and was forced to leave his job. Al understood the value of work and he changed directions, getting accepted, attending and graduating from Queen's University with a teaching degree. He was a dedicated teacher, mentor and coach at St. Mary's College for many more years leaving an indelible mark on so many he worked with and coached. He loved teaching shops but his true passion was mentoring young students and giving them opportunities outside of school hours to build homes and other projects. Al was also a big part of creating cooperative projects between SMC and the community, including Habitat for Humanity. He continued to be involved with Habitat long after he retired from teaching. He also spent much time and dedication to the OYAP program, allowing many students to have apprenticeship opportunities. Once he retired from St. Mary's College, he then spent some time teaching at Sault College. He loved the students and the environment at the College and often spoke of his time there. Al continued to pick up jobs when asked and most recently was working as a Safety Officer. He made many relationships with those jobs and kept up with a lot of them when the contracts ended. He still went to the Ironworker parties and kept up with many of the people he worked with at SMC.
Al had a remarkable talent for carpentry, he could fix anything and had vision that he was able to bring to life. This was evident in the homes he built for his family from the framing all the way to the finish work.
Al was a dedicated basketball coach. The players always knew him as tough but fair and he was always proud to help the players who maybe weren't the best but worked the hardest. He always valued a hard worker. He also loved to "coach" his children and grandchildren in their sports after he'd watched them play. He'd always start with a compliment, give a pointer and end with a saying. Sayings that so many continue to use now.
Al was a kind and generous man. He touched the lives of so many and always had a word of encouragement for those who needed it. Today, as we bid farewell to Al, we remember his quick smile and laugh, his handshakes and hugs, his sayings and the stories he loved to tell. His legacy will live on in those who were fortunate enough to know who he really was, the knowledge he imparted and the beautiful homes he created.
In lieu of flowers, the family kindly requests that donations be made in honour of Al to Habitat for Humanity. We hope you'll remember Al fondly when you use his patent one liners. Just remember, the royalties start now. Rest in Peace Al.
Arrangements entrusted to Northwood Funeral Home Cremation and Reception Centre (942 Great Northern Rd, 705-945-7758).