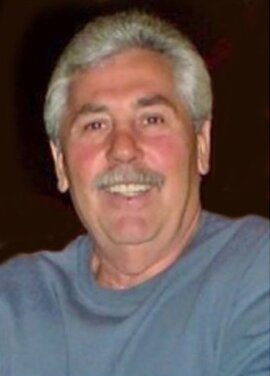 Obituary of William Michael Slewidge
It is with profound sadness that the Slewidge family announces Bill's peaceful and unexpected passing at home on Father's Day in his 72nd year. Billy will forever be remembered in many capacities but mostly for his outgoing and big personality that lit up a room with his innate craft of storytelling. Bill's love for his family and old school traditions are huge parts of his legacy. A true Bayview Boy, Bill has left his mark on many people and circles including his hockey days playing for The Sault Ste. Marie Greyhounds at the tender age of 15 and during his university years at Lake Superior State where he was deemed an offensive force as a defenceman that made teams pay for their mistakes. He was inducted twice into Lake State's Hall of Fame establishing the record for career goals by a defenceman among other personal records that have yet to be broken. He is also remembered for his All-American team induction. Dad will forever be a Laker. Bill's other loves were fishing, fastball, golf and music where he loved golfing with his buddies at The Sault Ste. Marie Michigan Country Club.
Bill will be lovingly remembered by his wife of 47 years Charlene and his two loving children, Carrissa Messenger (John) and Wesley Slewidge (Britt), Bill's teachings will be carried on in his memory including his fabulous Ukrainian and Polish cooking. Bill was known for his famous cabbage rolls that are considered gold by those who are lucky enough to get a taste. Billy loved a good Caesar and a good vacation. Bill is predeceased to his loving Parents Amelia-Rose (Chikoski) and Walter Vladimir Slewidge. Bill sadly leaves his loving sister Linda Pizzai (Slewidge) and is predeceased by his loving brother-in law Frank Pizzari. A loving brother-in-law to Patti, Judy and Kathy, Bill is also lovingly missed by his special niece Jana and many more nieces and nephews. Billy leaves behind his special brother Alfie Slobodecki and godson Cody Yardanoff. A true friend and family member to so so many, Billy's passing leaves a true heartache. Grady, Billy's best fur friend will forever miss his best buddy.
As per Bill's wishes, a private family service will be held. Against Bill's wishes, friends and family are invited to join us for a Come and Go Celebration of Life that will be held at The Machine Shop on Friday, June 23, 2023 from 5:00 p.m. until 8:00 p.m. to celebrate with Billy's favourite songs and memories. Billy loved a good cheers with his most cherished friends, co-workers and family. Memorial donations to the Sault Ste. Marie Humane Society would be greatly appreciated by the family. Arrangements entrusted to Northwood Funeral Home Cremation and Reception Centre (942 Great Northern Rd, 705-945-7758).
When you left us Dad, it felt like the day the music died. But we know you are safe and welcomed by The Spirit in the sky, our Lord Jesus.