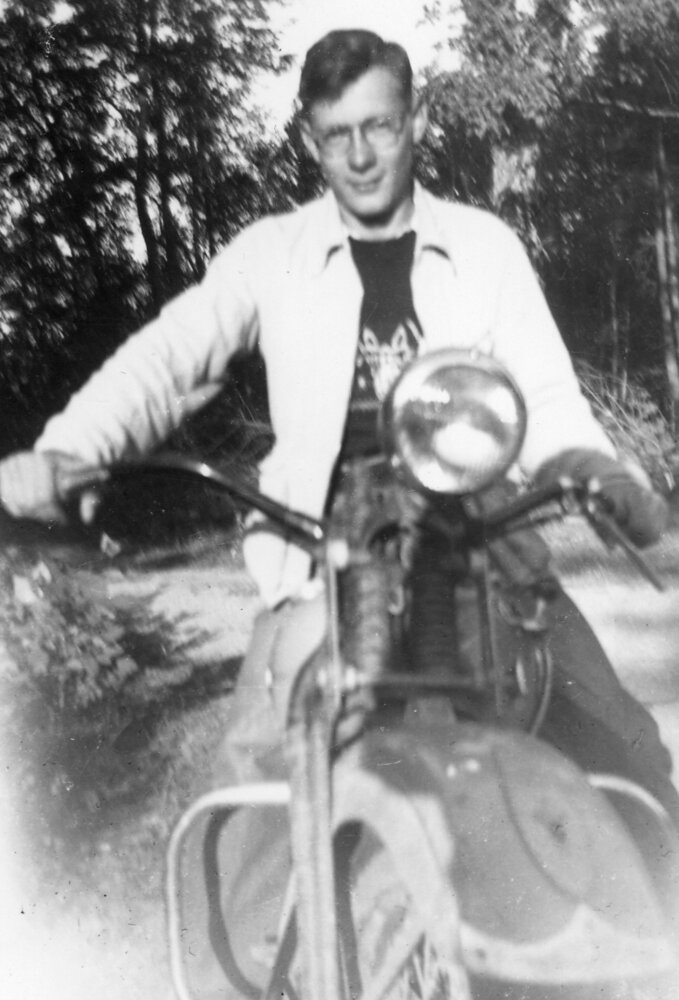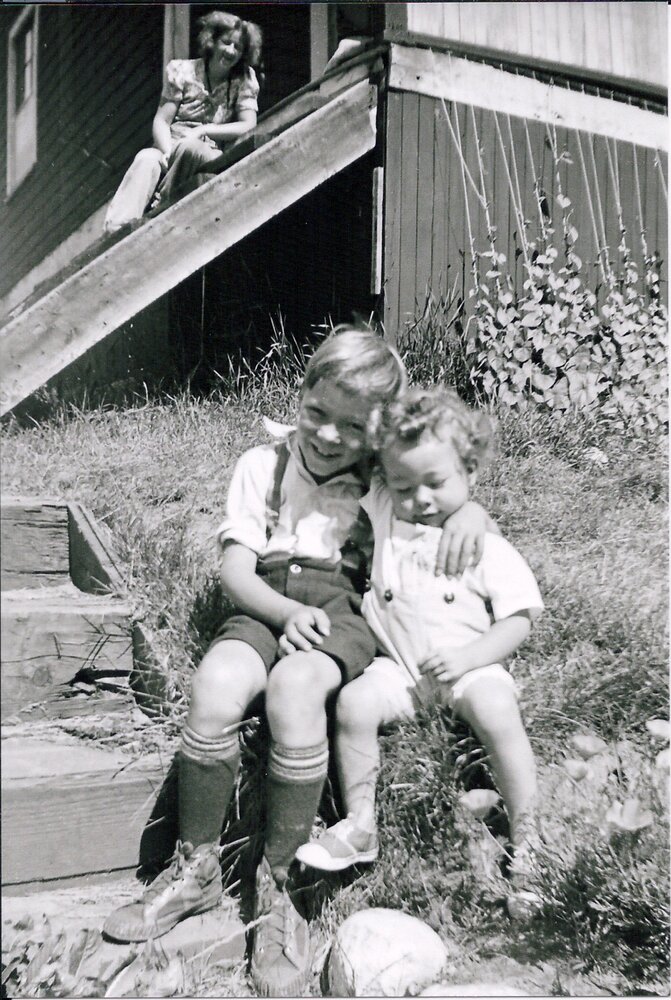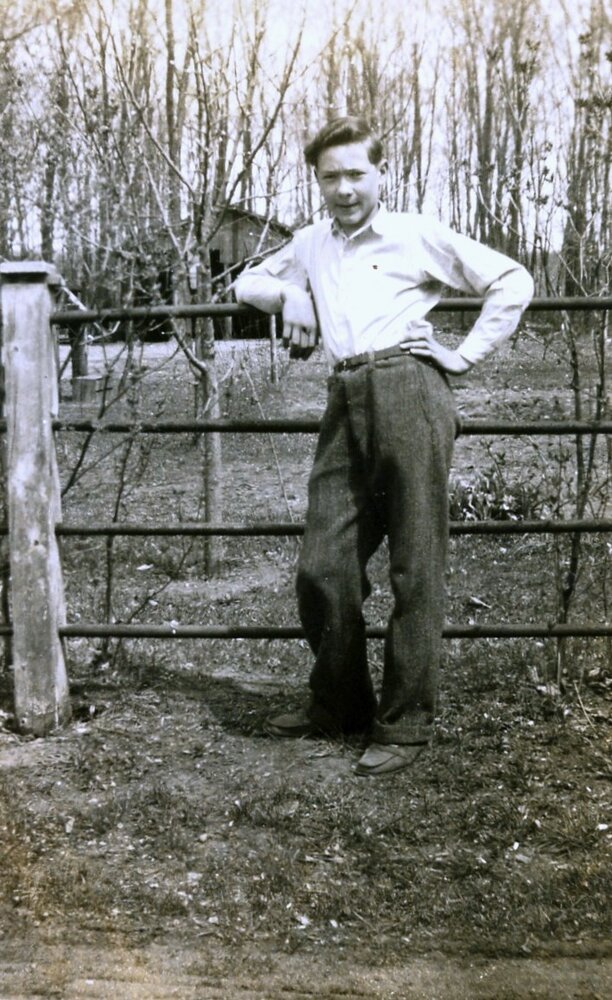 Obituary of George Pavelich
The Pavelich family is saddened to announce the passing of George in the early hours of Monday, July 24, 2023 at the camp he built and loved at Batchawana Bay. He was born in Sault Ste. Marie on December 11, 1931 to parents Aino (Rikkinen) and Emil Pavelich. He is predeceased by his beloved brother and best friend Ronald Pavelich. Left to grieve are his loving wife of 67 years Frances, and children Marrianne Wadley (Chris), George M. Pavelich (Nancy) and Kelly Pavelich (Barry). He is also survived by his sister-in-law Sandra Pavelich and her children Brent, Andrea and Kirsten, and his grandchildren David Wadley (Tiffany), Rebecca Wadley, Timothy Wadley, Katie Pavelich, Graham Pavelich, June Ruddock, and Ivan Ruddock as well as several great grandchildren and numerous nieces and nephews.
George was always an optimist and sure he was living the best of all possible lives. He often said someone should write a book about all his experiences. Here are some highlights. His early life was spent on his grandparents' farm on Brule Road and up the ACR with his mother and father, a section foreman. Thanks to the exceptional knowledge and skills of these people he was well fed through the depression. He was an entrepreneur from a very young age. His grandfather gave him a bicycle he would rent to his friends and cousins for 25 cents a ride. He would also take it to go and buy candy that he would resell at a profit. He worked many jobs to support his family until finding his calling running the very successful George's Variety with Fran at his side. All prices included GST (George's Service Tax), coffee was 25 cents and American money was accepted at par. Fran ran the store kitchen preparing a full lunch menu and baking which George sold out front and claimed as his own. George loved nothing more than a party and did his utmost to turn every possible situation into a party and to make himself the life of it. Over the last 15 years of his life, he was at every Saturday matinee at the Elks dancing his way into the hearts of many making friends all along the way. He loved his fun, his family and his beer and we are sure he is sharing one or several with Ronnie right now and hoping we are having a few in his honour.

Cremation has taken place and a celebration of life will be held with family and friends at a later date. Memorial donations to the Group Health Centre Trust Fund would be greatly apprecaited. Arrangements entrusted to Northwood Funeral Home Cremation and Reception Centre (942 Great Northern Rd, 705-945-7758).