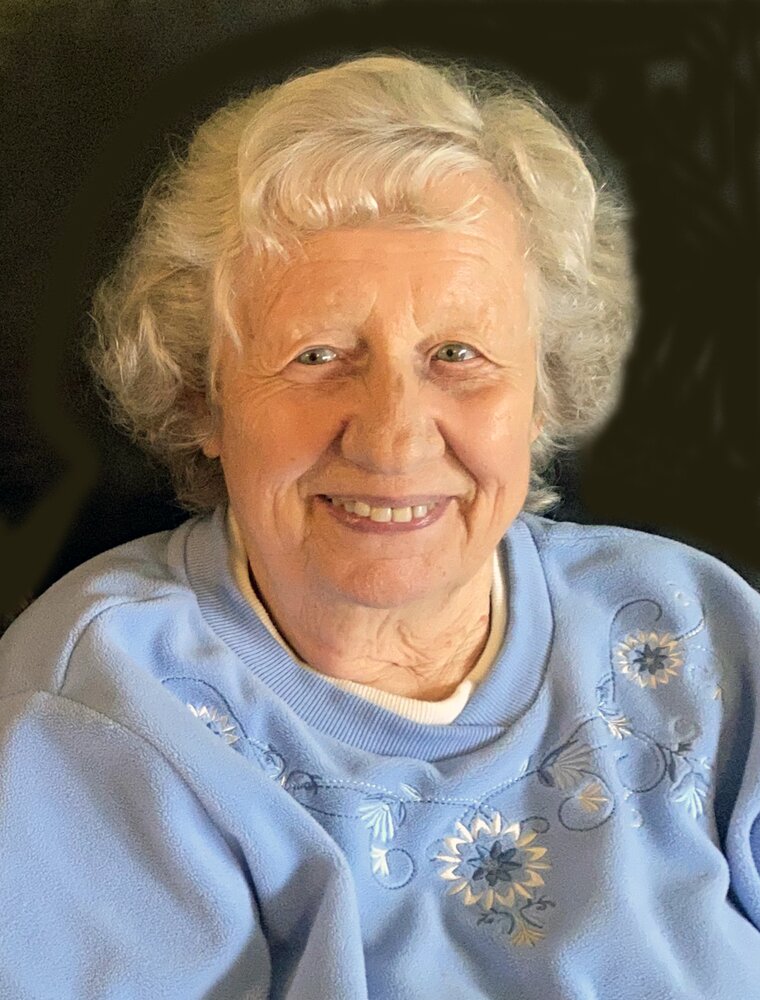 Obituary of Eila Tomberg
With heavy hearts, we bid a sudden farewell to a beloved wife, mother, grandmother, and cherished friend. Eila, who is now reunited with her beloved husband of 70 years, John. She leaves behind a legacy of love that will forever be etched in our hearts. She is survived by her loving sons Allan (Kelly) and Eric (Ilona), and her five adoring grandchildren: Matthew, Nicholas (Megan), Alannah (Brad), Krista (Sam), and Sarah (Alex). Eila also leaves behind a host of nieces and nephews who will dearly miss her presence.
Eila will be remembered for how well she could organize a family gathering and spend days prepping the delicious food. She embraced her Finnish heritage with unwavering passion, relishing in daily saunas and mastering the art of making Pulla, a favourite treat among her grandchildren. Her cherished recipe will live on.
Born in Toronto, Eila's early years saw her embark on a journey to Finland as a baby. She returned to Toronto in 1949 and began her career as a talented seamstress and dedicated domestic housekeeper. Later in life, Eila worked for the City of Toronto, where she served at the Cummer Lodge long-term care facility until her retirement.
In the twilight of her life, Eila spent the last five years at Kotitalo, the Ontario Finnish Resthome in Sault Ste. Marie. Here, she formed bonds with both residents and staff, enriching her life with new friendships and experiences.
Friends and family are invited to visit at Northwood Funeral Home Cremation and Reception Centre (942 Great Northern Rd, 705-945-7758) on Tuesday, October 3, 2023 from 10:30 a.m. until the time of Funeral Service in the Chapel at 12:00 p.m. with Pastor Brad Mittleholtz officiating. Memorial donations to the Ontario Finnish Resthome Association (OFRA) would be greatly appreciated by the family.
We extend our heartfelt gratitude to Chris, Helena, and the entire staff of the Ontario Finnish Resthome, whose unwavering support provided comfort and care to Eila and John during their time in Sault Ste. Marie.
Eila's memory will live on in the hearts of all who had the privilege of knowing her. She touched our lives with her love and enduring Finnish spirit, leaving an indelible mark on each of us.