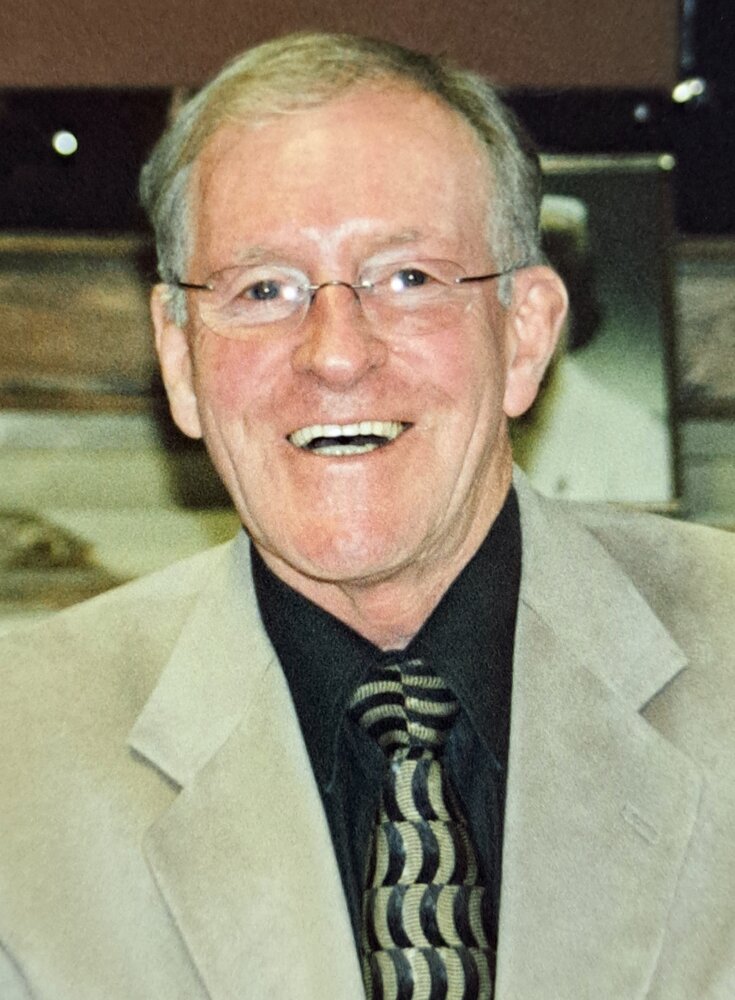 Obituary of Harvey Lawrence Hendry
Passed comfortably and peacefully surrounded by love with his family by his side on Wednesday, September 27, 2023 at the age of 87.
Larry, born to Charles Harvey and Bernice on March 1, 1936 in Sault Ste Marie, Ontario.
Larry was so very proud of his many accomplishments in both his career and as a talented athlete, who loved cross-country skiing, running and biking. Larry completed the 14th Annual Honolulu Marathon on December 7, 1986 at the age of 50. His passion for skiing far surpassed the running and biking and began 6 months after he met his wife Judy when her father Willis Bean lent Larry his skis. Completing the American Berkerbinder in Hayward Wisconsin was by far his proudest athletic achievement, 35 miles that traverses its way through the Northwoods of Wisconsin on the BirkieTrail. Each year more than 10,000 skiers participate and Larry represented Sault Ste Marie at age 60 and at that time was considered to carry one of the best times by a Sault Skier. His passion for biking was a shared love with best friend and partner in crime Larry Ramey, who together rode more miles than could be imagined in the upper and lower Michigan Peninsula. Judy and Larry spent years in Curtis, Michigan building and pretty much sharing the cottage with their very dear friends Larry and Marilyn Ramey, Judy's high school friend.
Larry was a ground floor 3rd hire as a sizing mill operator for Mannesmann Tube when it opened operations in Sault Ste Marie. Still at age 87 he spoke proudly of his career and lifetime friendships with his fellow "tubers".
Larry is survived by his wife and soulmate of 50 years Judy Bean-Hendry who together travelled the United States, Mexico and Cuba. With their favourite travels being to Hawaii that it became the very place Larry and Judy wed.
Also survived by his six children Laura Surofchek (Tom), Luanne Watten (Craig), Larry Hendry, Lisa Hendry (Lenny Bumbacco), Lynda Leon (John) and Lance Hendry (Marie Casselman) and their mother Carroll Tombari. So very proud and loving Papa/Grandpa to his 6 grandchildren, Mark Dufour, Deidra Hendry (Mike Murray), Kaitlin Hendry (Cam Dyczko), Rachel Leon (Cody Caron), Joe Bumbacco and Josh Clatney. "Great One" to his five great grandchildren, George, Raya and Madison Caron and Mason and Jameson Murray. Larry loved and cherished any time spent with them. Larry was predeceased by his sister Margaret Fleger (Marvin), brother James Charles (Lucille), and brother Billy (Edith). He is survived by his sister Betty Lou Bishop (Lynn). Larry had been a much-loved son-in-law to the late Willis and the late Mary Bean. Larry so dearly loved and will be deeply missed by his sister-in-law Brenda Popowich (late Tom) and their children David (Kendra), their children Westen and Riley, Steve (Alison) and their children Sammy and Derek with whom he has had such an impactful and loving relationship all these years.
Larry often spoke about and wanted it included his love for his children's deceased grandparents Ray and Bernice Tombari. His nieces and nephews from the Reid family, brother James' children Tim, Tammy and Terry and sister Betty Lou's children Shaun and Carrie-Lee.
Larry will be dearly missed by the garage gang most especially dear friends Nic and Joan Buconjic.
Friends and family are invited to attend a Come and Go Celebration of Life at the Grand Gardens on Thursday, November 2, 2023 from 1:00 p.m. until 4:00 p.m. Memorial donations to the SAH Critical Care Fund or the Algoma Residential Community Hospice (ARCH) would be greatly appreciated.
Judy and family wish to send a very grateful acknowledgement and thank you to Doctors Jonathon Di Fabio and Nicole Apostle as well as ICU nurses Chelsea S, Chelsea H, Mara and Peter.
Arrangements entrusted to Northwood Funeral Home Cremation and Reception Centre (942 Great Northern Road, 705-945-7758).
Dad, Papa, Grandpa, Great One – you will never know how much you'll be missed.
We love you so much.