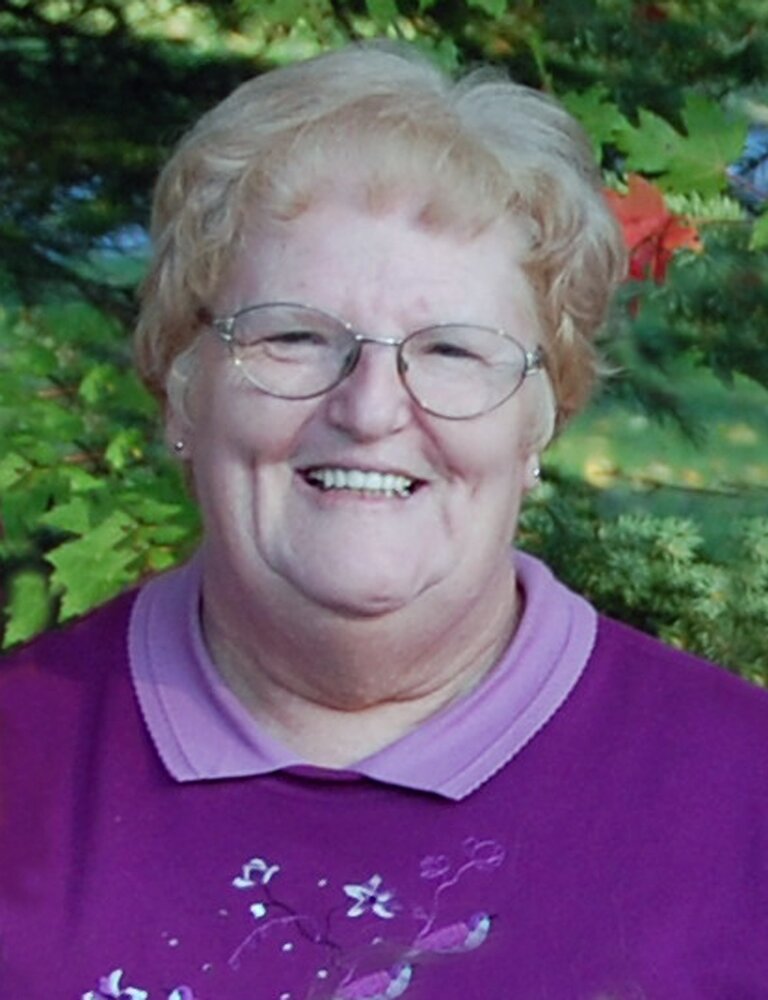 Obituary of Barbara Graham
It is with great sadness that we announce the passing of Barbara after a brief battle with pancreatic cancer at the age of 71. Barb leaves behind her broken-hearted husband, Gordon of nearly 53 years. She will be sadly missed by her two loving daughters and sons-in-law, Mary and Joe Maurice and Gail and Kevin Cameron. Barb was a much-loved Grammy of five and will be sadly missed by Rachel Cameron, Andrew Maurice, David Maurice, Matthew Maurice, and Chelsea Cameron. Barb will be greatly missed by her two sisters Marilyn Whalen (Terry) and Rosemary Wilkinson and her nieces and nephews Clifford Whalen (Kerri), Cathy McMinn (Ashley), Stephen Whalen (Valerie), Jordan Graham and Maitland Graham and sister-in-law June Graham. Honourary aunt of Jason and Shane Willet. She will also be missed by her numerous cousins. She will be fondly remembered by her special friends and neighbours of forty years, Bill and Susan Maville and Gerry Hebert.
Barbara was born on May 7, 1952 in London, Ontario, and was the youngest daughter of Murray Hubbert and Mary Ayris. At a young age Barbara, along with her two sisters moved with their mom and stepdad Donald Wilkinson to St. Joseph Island and eventually settled in Echo Bay. After marrying the love of her life on October 23, 1970, she moved to Plummer Township where Barbara and Gordon began their family. After several years, they moved to Sault Ste. Marie where the family grew, expanded, and established close friendships. Barb is best known for her genealogy work. She would spend hours researching ancestors and sharing her passion with others. She will be greatly missed by the numerous cousins she corresponded with around the world. Barbara's generosity and welcoming spirit will be missed by many near and far.
Friends and family are invited to visit at Northwood Funeral Home Cremation and Reception Centre (942 Great Northern Rd, 705-945-7758) on Thursday, October 5, 2023 from 11:00 a.m. until the time of the Funeral Service in the Chapel at 1:00 p.m. with Mrs. Helen Smith officiating. Interment at Holy Sepulchre Cemetery. Memorial donations to the Ontario Genealogical Society (https://www.canadahelps.org/en/charities/the-ontario-genealogical-society/) would be a great way to honour Barb's passion to keep family heritage alive. We would like to thank Dr. Hemy and Manuel dos Reis for all their help and support.
A Fallen Limb
A limb has fallen from the family tree.
I keep hearing a voice that says,
"Grieve not for me.
Remember the best times,
the laughter, the song.
The good life I lived
while I was strong.
Continue my heritage,
I'm counting on you.
Keep smiling and surely
the sun will shine through.
My mind is at ease,
my soul is at rest.
Remembering all,
how I truly was blessed.
Continue traditions,
no matter how small.
Go on with your life,
don't worry about falls.
I miss you all dearly,
so keep up your chin.
Until the day comes
we're together again."
– Author Unknown