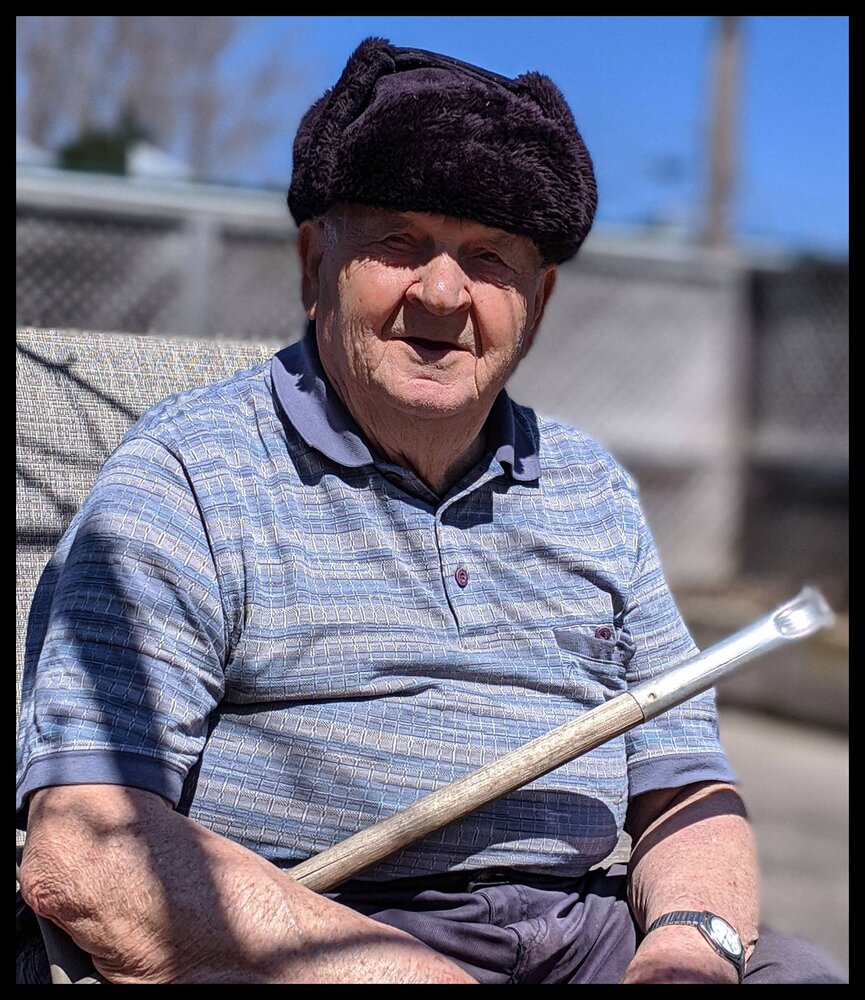 Obituary of Antonio Parrella-Ilaria
It is with heavy hearts that we announce the sudden passing of Tony, on Saturday, September 30, 2023 in his 94th year. He is now reunited with his beloved wife of 62 years, Anna Maria (Giosa). Cherished father of Maria (Mark Dunn) and Dominic (Laurel). Proud grandfather of Mercedes (Alex Ionita). Predeceased by his parents Maria Gerarda Sproviero and Domenico Parrella-Ilaria of Picerno, Italy. The youngest and last of nine siblings: late Giuseppe (late Louisa), late Luigi (late Carmela), late Angelina Scarili (late Pasquale), late Rocco (late Lucia), late Vita Russillo (late Salvatore), late Sarina Ianniello (late Gigino), late Tommaso (Carmela), and the late baby Antonio. He is survived by his sisters-in-law Carmela Parrella-Ilaria (late Tommaso "Tom" Parrella-Ilaria) of Sault Ste. Marie and Donna Giosa (late Nicola Giosa) of Toronto. Special uncle of Rocchina (late Giuseppe "Joe" Parrella-Ilaria), Maria Borrelli (late Carmen) of Sault Ste. Marie, late Tony Giosa (Jayne), Maria Dawson (Phillip), Alex Giosa (Filomena), Tony Giosa, Rocco Giosa (late Linda), Roque Panza-Giosa (Lynn Beltrandi), all of Toronto, Rosalia Panza of Montevideo and many other nieces and nephews in Uruguay and Italy. Very special Great-Uncle of many, especially of Tom Parrella (Jennifer), Ricky Parrella (Shannon), Cindy Parrella-Vecchio (Gennaro Vecchio), Gianni Borrelli (Jennifer), Tanya Borrelli, Adriana Borrelli (Kevin Kairiss) and their children, all of Sault Ste. Marie.

Born in Picerno, Italy on May 1, 1929, into a family of eight older brothers and sisters, Antonio, or Tony as he came to be called, came to Canada in 1958 with his wife and young son. Tony was a natural born storyteller, always wanting to make people laugh with a quirky joke or a spirited discussion. Upon arriving in Canada he worked a number of different jobs to support his family including construction and masonry but settled on barbering, apprenticing at some of the Sault's more established shops. In 1968 he opened Tony's Barber Shop, downtown Queen Street East, and for close to 30 years gave crew cuts and neck massages to many a loyal customer. An irrepressible Mr. Fix It, he enjoyed many years of building his camp out at Red Rock/Lakeshore Drive and enjoyed helping his Anna tend to their massive gardens, doting on his many plum and cherry trees amidst Anna's collection of glorious blooms. Even in his later years, when dementia had robbed him of so much, he could still be found tinkering, reworking, and mending things of his own design. He spent his last years at the Ontario Finnish Resthome Kotitalo Assisted Living (OFRA), enjoying many new friendships with residents and the wonderful staff who worked hard to keep him safe, comfortable and very well fed!

Family and friends are invited to a Celebration of Life at the Sault Ste. Marie Museum – Discovery Gallery, 2nd floor, (690 Queen St. East) on Monday, October 30, 2023 from 3:00 p.m. until 6:00 p.m. Memorial donations (payable online or by cheque) to the Ontario Finnish Resthome Association (https://www.ontariofinnishresthome.ca/donate), the Sault Ste. Marie Humane Society (https://ssmhumanesociety.ca/) or the Sault Ste. Marie Museum (http://www.saultmuseum.ca/donations.html) would be appreciated by the family.

Arrangements entrusted to Northwood Funeral Home Cremation and Reception Centre (942 Great Northern Rd, 705-945-7758).