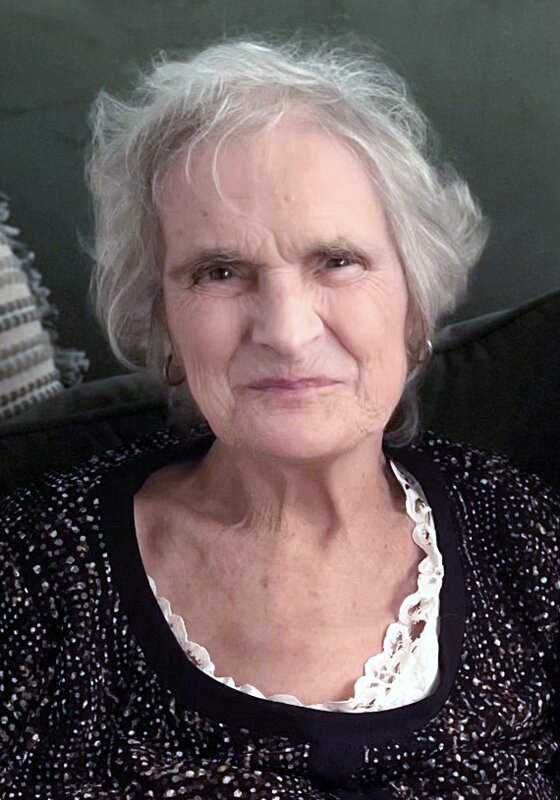 Obituary of Gina Scornaienchi
Passed away very peacefully at the Sault Area Hospital at 12:40 am, on Friday, October 27, 2023 at the age of 93. She was surrounded by her children and grandchildren. Gina is now reunited with the love her life, Vincenzo, with whom she'd been married for 40 years before his death in 1994. She adored her three children and their spouses, Sam Scornaienchi (Jayne), Pauline Foley (Frank) and Elio Scornaienchi (Janet). Gina equally adored her grandchildren and their partners. They all called her "Nanny", and Nanny kept close tabs on Shannon Foley, Kelly Foley (Geoff), Desiree Mackenzie (Joe), Vincent Scornaienchi (Dayna), Tess Scornaienchi, and Geoffrey Scornaienchi. Just last week Gina was over-the-moon thrilled to hear Tess has a boyfriend. Then, along came the great-grandchildren! Max and Miles Mackenzie, and Lucianna Scornaienchi. Gina became "Big Nanny" to this next generation of family. Everyone was extra careful during the pandemic, but that just made long hugs even more special when they were safely given and received.
Predeceased by her brothers and sisters and their incredible families: in Sudbury late Carmin Miceli, late Frank Miceli, late Emilio Miceli (Rosetta). Together with the nieces and nephews there were hundreds of visits and sleepovers. A few trips were made back to Italy to see her siblings there, the late Agatha Nacaratto, late Annina Mandarino, late Salvatore Miceli and Marissa Miceli. Gina was a special sister-in-law in the Soo to the late Maria Presta (late Tony), late Joe Scornaienchi (Ernesta), Alfredo Scornaienchi (Adelina), Alfonso Scornaienchi (Lena). Gina was always social, loved visiting family, and along with all the countless nieces and nephews, enjoyed picnics at Point Des Chenes, weddings, Christmas parties, doing shots of Brandy, and any and all family events. Over in Italy she was sister-in-law to Franco Scornaienchi (Cenzina), Angelina Viapiano (Franco) and Lydia Rocca Nova (late Franco). She will also be missed by her three best friends, Lisa Guiliano, Maria Miceli and Rosina Briglio!
All in all, no one loved family more than Gina. Sure, she loved food too, but that was simply to use it as a ploy to get everyone together. Family, laughs, stories, and looking at old pictures. Her children couldn't have had a better mother. Her grandchildren and great grandchildren couldn't have had a sweeter and more generous grandmother. The rest of the extended family all had a soft spot in their heart for Zia Gina.
Friends and family are invited to visit at Northwood Funeral Home Cremation and Reception Centre (942 Great Northern Rd, 705-945-7758) on Tuesday, October 31, 2023 from 10:00 a.m. until the time of the Funeral Service in the Chapel at 12:00 p.m. with Father Boguslaw Jaroszek officiating. Entombment at Holy Sepulchre Cemetery Mausoleum. Memorial donations to the charity of your choice would be appreciated. The family wishes to thank the staff at Sault Area Hospital for the wonderful and compassionate care they provide.