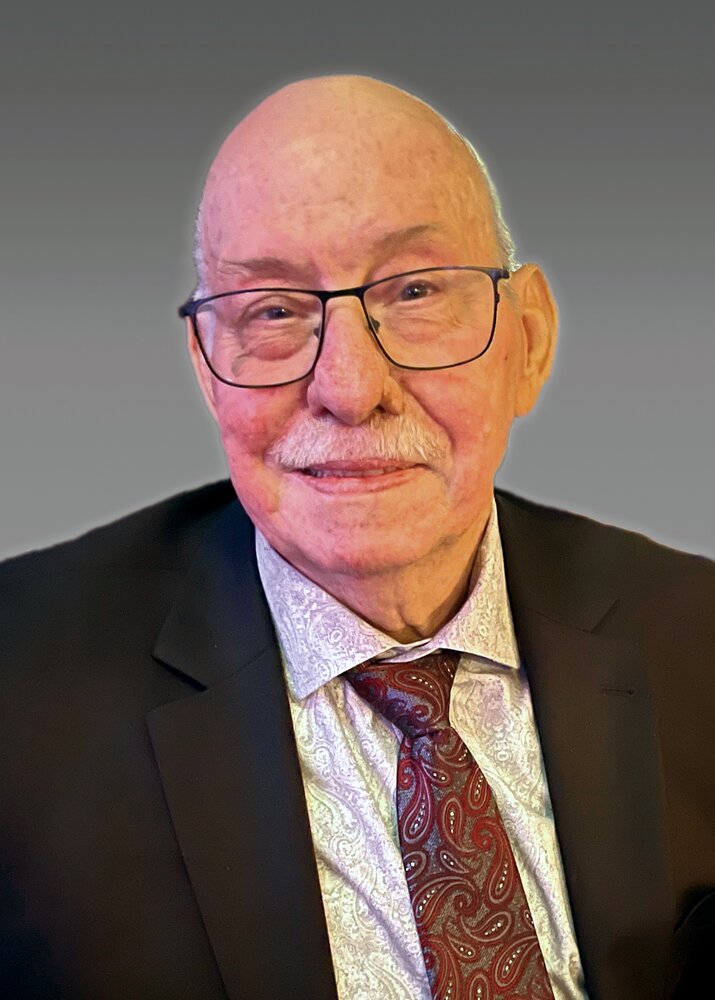 Obituary of Francesco Giardino
Born February 28th, 1939, Frank was a gentle soul with a heart of gold and a smile that could light up a room in the gloomiest moments. A family man, he was happiest when surrounded by his loved ones, sharing a meal and dancing. With broken hearts we announce the peaceful passing of Frank, at home with family by his side on Saturday, November 4, 2023 at the age of 84. We take great comfort knowing he is now reunited with his son Carmen.
Beloved husband of Rita (nee Coccimiglio) and daughters Anna and Lisa Giardino-Spadafora (Buck). Frank was the world's best Nonno and will always be missed by his grandchildren Frank (Tanya), Cash - known to him as Chelsie-Tella (Jamie), Vanessa (Graham), and Justin. Special bis-Nonno of Carter and Matteo. Much-loved brother of Teresa Mazzotta and Emma Febbraro. Zio of Carmen (Angie), Maria (Ken), Nella (Joe), Dino (Julie), Frankie (Rhonda), Joe (Carol), John (Silvana), Mario (Rosa), Rosana (Cory), and Lori-Ann (Mark). Also survived by his "bonus sister", cousin Francesca Sicoli, who he loved dearly, as well as many other cousins and great nieces and nephews who loved him dearly. Frank is predeceased by brothers-in-law Pietro Mazzotta and Giuseppe Febbraro, and nephew Sal Mazzotta (Diane (Rick)). Beloved son-in-law of the late Gaetano and Luigina Coccimiglio, and brother-in-law of the late Pasquale Coccimiglio.
People gravitated to Frank because of his friendly, comforting, and non-judgmental demeanor. He never had a negative word to say about anybody, and he welcomed everyone and embraced them with his whole heart. To be loved by him was a gift, and it was a gift that he gave generously.
Frank was born in Aiello Calabro to the late Carmelo and Anna Giardino (nee Sicoli). He moved to Sault Ste. Marie in 1956 and began his career at Algoma Steel. In 1958 Francesco met the love of his life, Rita - in his own words, "nel momento in cui l'ho vista l'ho capito (the moment I saw her I knew)". They were married on November 4th, 1961, and were soul mates until the end. Their marriage was a true love story, lasting 62 years to the day. We find solace in the belief that Frank chose to stay here long enough to celebrate one more anniversary with Rita.
Frank's children, grandchildren, and great-grandchildren were his pride and joy. The death of his son Carmen Giardino in 2005 left a void that could only be filled by their reunification in the afterlife, where we know that Carmen was waiting for him with the biggest embrace. They are together again, making up for their time apart and providing us with their guidance from above.
We would like to thank Frank's medical care team for their compassion and dedication. First and foremost, niece Dr. Silvana Spadafora, without whose consistency and love Frank could not have battled this disease with the strength that he did. To nurse Cathy from Bayshore, you have become a part of our family, and we cannot thank you enough for your selflessness and determination to keep Frank at home and comfortable until the very end. Special thanks also to Dr. Rassouli, nurses Jen and Lawson, Dr. Pearce, Dr. Jenkins, Dr. Apostle, nurse Deanne from Bayshore, the cancer clinic at Sault Area Hospital, and all of his PSW's for the wonderful care that you provided to him over the years.
Franci, Fra, Pa, Papuzz, Nonno, Zio, Uncle Pank, Uncle Pica Pica, Frank - when the world gets too quiet, we will always hear you in the silence ("yuh, yuh, yuh, yuh, yuh"). Love you forever.
Friends and family are invited to visit at Northwood Funeral Home Cremation and Reception Centre (942 Great Northern Road, 705-945-7758) on Wednesday, November 8, 2023 from 11:00 a.m. until time of the Funeral Service in Chapel at 2:00 p.m. Entombment at Holy Sepulchre Cemetery Mausoleum. In lieu of flowers, memorial donations can be made to the Sault Area Hospital Cancer Care Fund, or the Algoma Residential Community Hospice (ARCH), in his honour.
Feel no guilt in laughter
He knows how much you care
Feel no sorrow in a smile that
He's not here to share
You cannot grieve forever
He would not want you to
He'd hope that you will carry on
The way you always do
So talk about the good times and
The ways you showed you cared
The days you spent together
All the happiness you shared