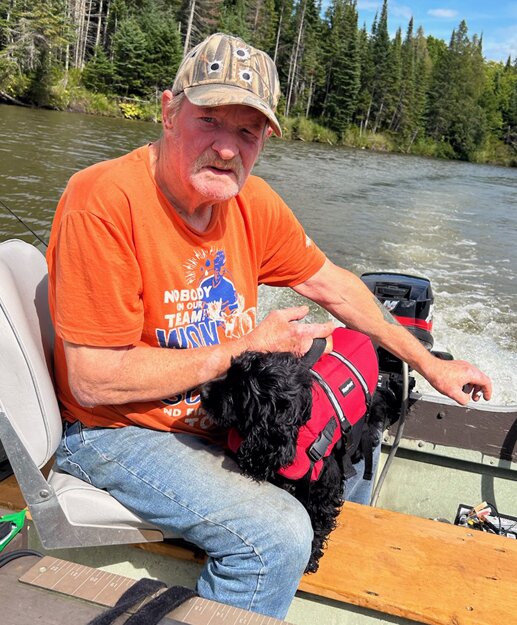 Obituary of Richard Weise
A man of many talents. A man of more strength than you can ever imagine. After a long hard month fighting to stay for his children and grandchildren, he is at peace resting now with his loving parents Horst and Rose Weise, sister and best friend Rita Rivard (late Richard Rivard), Horst Weise (late Darlene), Ralph Weise (Michelle Weise) and Heidi Weise Devine (Terry Devine).

Richard was a father to his three amazing children: daughter Cindy Grandinetti (Ozzie Grandinetti) and his two boys who meant everything to him, Mark (Kim Goodship) and Micheal (Lisa Lund). He was a loving grandfather to Brittany Weise, Kaitlin Weise, Micheal Weise Jr., Kyle Reid, Arron Grandinetti, Emily Cooper, Andrew McMaster and Brodi David. Great grandfather of Mason Reid. Richard was one of a kind with a heart so big for so many. He will forever be missed by Harry Weise and the late Moo Bear Weise. His love for dogs was unconditional. Richard loved all his dogs. They touched his heart, and he was forever grateful for them being by his side. Richard will also be missed by many nieces and nephews and a dear friend and neighbour Richard Degraffenreid who was there for him in his time of need.
Friends and family are invited to attend a Celebration of Richard's life on Wednesday, November 15, 2023 at the Grand Gardens from 4:00 p.m. until 8:00 p.m.

Dad, you were my rock, and my best friend. I love you to the moon and all the way down to the dirt. You will forever be in our hearts. Arrangements entrusted to Northwood Funeral Home Cremation and Reception Centre (942 Great Northern Rd, 705-945-7758).