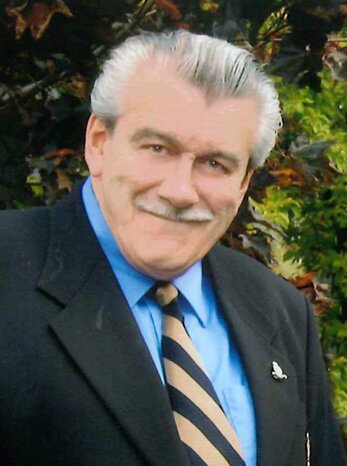 Obituary of Sean MacNamara
It is with great sadness that we announce the unexpected passing of Sean on Thursday, December 22, 2022 in his 82nd year. Dear husband and best friend of Gail and predeceased by Maureen. Sean was the adored father of Renee Ciotti (Norm). Proud grandpa of Hayden, Payton and Logan Ciotti.
Sean was born June 12, 1941 to the late Francis and the late Lois MacNamara (Colguhoun). Brother of the late Mark (Margaret) and survived by his sister Frances Long. Brother-in-law of the late Arnold Frech, late Larry Frech, Jean Frech, late Gary Frech (late Arlie), Wayne Frech, Linda Alloi, late Sharon Bergeron, Brien Frech, Bonnie Caron (Lee), late Sandra Maitland (Howard), Brent Frech (late Faye), late Audie Frech and the late Collette Frech. Sean will be missed by his nieces and nephews, Patrick, Laura, Anne Marie, Colin, Patrick, Shauna, Caitlin, Paul, and many more.
Sean was employed by Algoma Steel prior to his military career. Sean loved to travel, so he joined the Canadian Armed Forces for four year and went on to sign up for three years with the U.S. Marines. He was a loyal member of the U.S. Marines and was present at the time of the "Bay of Pigs" When he joined the U.S. Marines he wanted to travel the world! After 7 years of military life, he decided to settle down and started his teaching career in Sault Ste. Marie. He taught at Lakeway Collegiate, Korah Collegiate, and Sir James Dunn High Schools until his retirement from teaching where he was always respected and loved. He then went on to work as a Commissionaire at the Great Lakes Forestry Building until June 24, 1999. Sean was a great supporter of the Legion, Branch 25, 49th Regiment Senate Trust Fund for over 30 years, and St. John's Ambulance. He was a loyal member of the Royal Canadian Military Institute in Toronto as well as the American Legion Post 3 and the Knights of Columbus.
Sean loved his sports, especially the Notre Dame Fighting Irish football team. He never missed a game! He was a supporter of college football and basketball. He coached basketball to many students throughout the years. He was truly loved by his students and who will forever miss his legacy. Sean's favourite saying was "a day without sports is like a day without sunshine!" When Sean was not travelling, he spent some of his leisure time at his cottage on Haviland Shore Drive.
Family and friends are invited to visit at Northwood Funeral Home Cremation and Reception Centre (942 Great Northern Rd, 705-945-7758) on Tuesday, January 3, 2023 from 5:00 p.m. until 8:00 p.m. Funeral Mass will be held at St. Jerome's Church on Wednesday, January 4, 2023 at 11:00 a.m. with Father Alex Saurianthadathil officiating. Interment at Greenwood Cemetery. Memorial donations can be made to the 49th Senate Trust Fund, Royal Canadian Legion Branch 25, St. Jerome's Building Fund or the charity of your choice would be greatly appreciated.
At the going down of the sun
And in the morning
We will remember them
Members of the Royal Canadian Legion Branch 25 are requested to assemble at the Northwood Funeral Home on Tuesday, January 3, 2023 at 5:00 p.m. for a service for the late Sean MacNamara.
Members of the 432 Wing Royal Canadian Air Force Associations are requested to assemble at Northwood Funeral Home on Tuesday, January 3, 2023 at 6:00 p.m for a Act of Remembrance.
"Oh, I have slipped the surly bonds of Earth"
Visitation
5:00 pm - 8:00 pm
Tuesday, January 3, 2023
Northwood Funeral Home
942 Great Northern Rd.
Sault Ste. Marie, Ontario, Canada
Funeral Mass
11:00 am
Wednesday, January 4, 2023
St. Jerome's Church
26 Carmel Road
Sault Ste Marie, Ontario, Canada